Join us for the 11th annual Brighid's Fire gathering at All World Acres. This exciting event will include live entertainment, main ritual, workshops, sweat lodge, nightly drum circles, trade blanket, vendors, camping, and fun for the entire family.

Entertainment in the Coffee House will feature the music of:
Mama Gina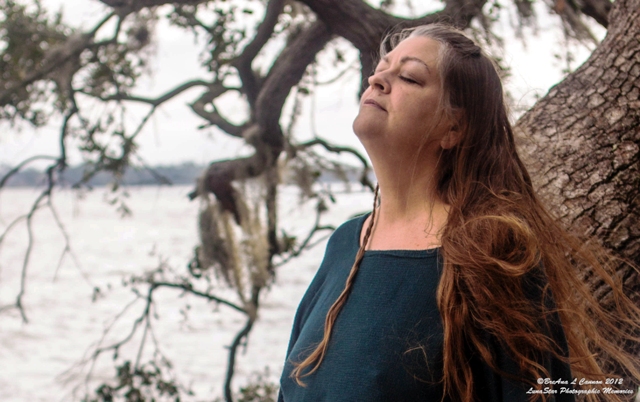 Singer/songwriter and wanderlust Mama Gina feels most at home when she can feel the earth beneath her feet and taste the freedom of the open sky. With down-to-earth, bluesy vocals, a bit of humor, and straight-ahead, rhythmic, acoustic guitar, she tells the true stories that fall into her head and heart. She sings of life, death and rebirth. She sings of holding on and letting go. She speaks to the Gods and Goddesses and they speak back. She sings their stories as they become her own. She sings of her spiritual connection to the natural world, and of our responsibility to nurture both the mundane and the magical. When she is not performing, you just might find her camping in the woods seeking inspiration from the earth beneath her feet and the vast, open sky.

Please visit www.reverbnation.com/mamagina to hear songs from her soon to be released CD "Goddess Kiss'd."

General Info
The site for this event, All World Acres, has hosted more than 100 different events over the past 12 years. The site includes a community-built bathhouse with hot showers and flush toilets, a covered stage, garden circle, organic garden, cafe, general store, and an air conditioned community center. AWA is a not for profit sanctuary and campground that is supported by the community it serves. All of the work done to prepare and facilitate the events are done by volunteers. Their only compensation is the satisfaction of working in a family-like environment to better the community at large. We hope all visitors will want to "join the family". AWA is located at 4715 Bruton Rd. Plant City, Florida 33565. Admission is only permitted during scheduled events (no drop bys).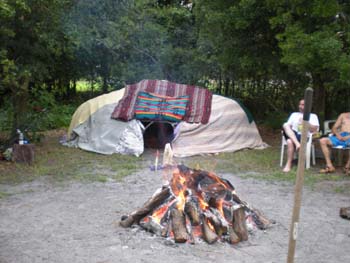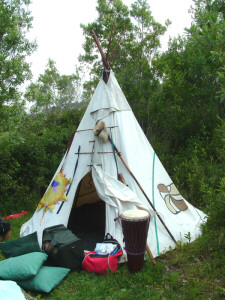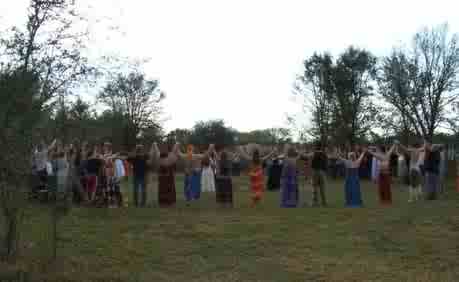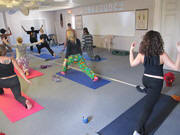 Admission Options
The Full Event
Brighid's Fire will begin on Thursday at 3pm and run through Sunday at 2pm. The Adult Full Event admission in advance is only $20. This includes all entertainment, workshops and activities and also includes camping for the entire gathering. Youths 11 years and older are $10 for full event (10 years and under are free with adult). This is the most economical and practical option to enjoy all or most of the activities. Even if you don't want to camp this is the best option for activities on all 3 days. At gate $25 per adult.
Register early for best price and to help volunteers plan event. All admissions are a donation and may be tax deductible. Receipts are available at the cafe. Please note that admission donations may be transferred to another person or used for another event at All World Acres. There are no cash refunds. RV spaces are very limited so please call 813-748-071 to inquire.
Please register below with PayPal

Adult Full Event admission per person $20
Youth Full Event admission per person $10
Vendors The vending cost is $10 per 10x10 space in addition to the full event admission.
Meal Plan per person; $35 in addition to the full event admission. This includes dinner on Friday, breakfast, lunch, and dinner on Saturday and breakfast on Sunday.

If you prefer you may register By Mail: Please send payment to All World Enterprises: PO Box 4825 Plant City, FL 33563.
Questions? Please call 813-748-0761 or email to: info@healingtoday.com
FAQ Frequently Asked Questions
Healing Today sponsors and hosts healing retreats, festivals, seminars, workshops, for all natural healing modalities, complementary and alternative health, and holistic health. Healthcare education is important to Healing Today and we hope to motivate individuals to appreciate the wonderful natural healing abilities we all share. We also present metaphysical , new age and earth based festivals and gatherings.