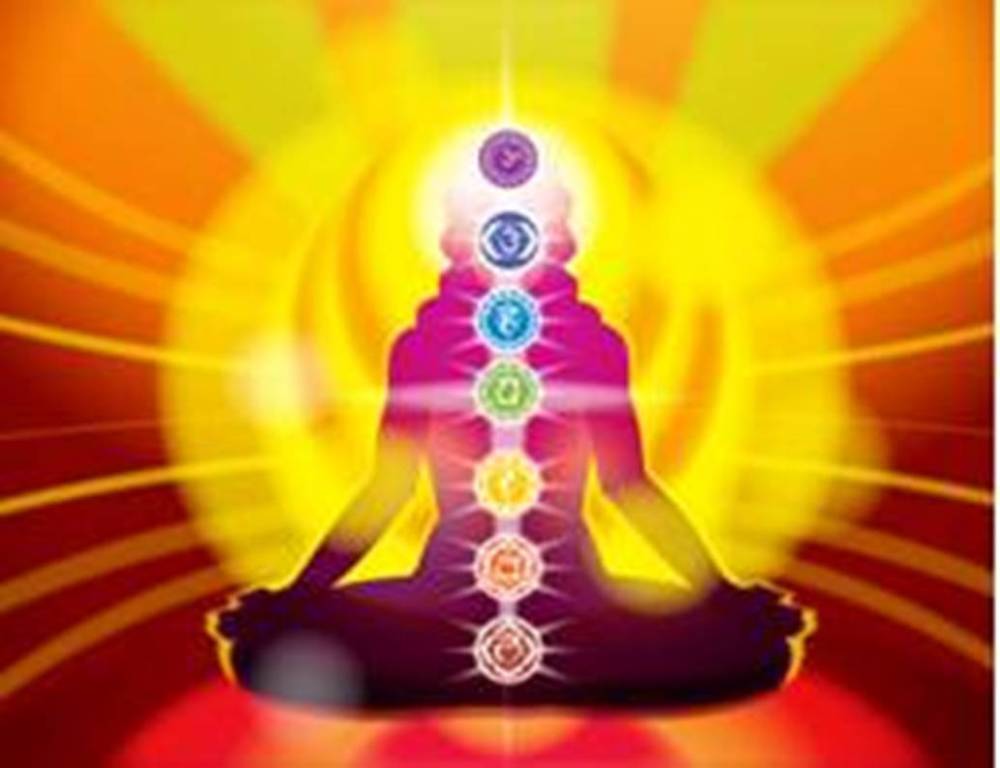 The Chakras - Awakening and Balancing Techniques
South Florida on October 11, 4pm-7pm
Connect with your body and learn to attune the healing powers of your chakras, find alignment and balance to bring harmony to your life.
Learn holistic techniques to reconnect with the seven major energy points in your body using pranayama, mudras, toning, gemstones, and aromatherapy.
Feel centered, balanced and rejuvenated with the daily practice of these techniques.
The class will be taught by Norma Mora. The classes are always fun, informative and include lots of hands-on experience.
Workshop includes a sound bath with Tibetan bowls at the end of the class.

The class location is just off A1A in Hollywood Beach, 33019. Directions will be sent with registration confirmation. The class is limited in size and needs to be pre-registered.

Chakra Workshop; $55. Registration is now closed. Thank you
Questions? Need more info? Please call 813-748-0761 or email to info@healingtoday.com
Reiki training in Plant City Florida in the Tampa Bay area.
Reiki classes for Jacksonville, Florida. The workshops offered in High Springs are only 90 miles from downtown Jacksonville.
Reiki master teacher, beginner basic level 1 class, level 2 distant healing, symbols, classes, workshops, school, lessons, course, mind body spirit, spiritual, emotional, etheric, subtle bodies, energy healing, chakra, touch healing, body work, somatic, therapy, healing circle, treatment, session, Usui, chi, tai chi, ancient Japanese healing art, alternative medicine, holistic health, complementary healing, natural healing modalities, earth, universe, Tampa Bay area, St. Petersburg, Clearwater, Florida, Sarasota, Orlando, Lakeland, Plant City, Central Florida, suncoast, gulf coast, eastern, groups, organizations, programs, yoga, Home study, learn at home, correspondence course school distant attunement distance training. online teacher provides online attunement initiation
New Universal Consciousness and the New Universal Church
Now offering Reiki classes, workshops in Big Sandy Tennessee near Nashville, Memphis, Clarksville, Paris Camden, Jackson. TN Reiki training, certification, and distant attunements now available for all of the USA, Canada, Home study for Alabama Alaska Arizona Arkansas Correspondence classes and teachers for California Colorado Connecticut Delaware Florida Georgia: Hawaii Idaho Illinois Indiana:
Iowa: Kansas: Kentucky: Louisiana: Maine: Reiki online courses for
Maryland: Massachusetts: Michigan: Minnesota: Learn Reiki from home in Mississippi Missouri Montana: Nebraska:
Nevada: New Hampshire: New Jersey: New Mexico
New York: 2 North Carolina: North Dakota Ohio:
Oklahoma: Oregon: Pennsylvania: Rhode Island: 1 South Carolina: South Dakota: Tennessee: Texas: Utah
Vermont Virginia Washington West Virginia: Wisconsin Wyoming
#Chakras Learn about Chakras #Chakra workshop
#ChakraBalancing
#chakrahealing

Now offering private classes in the greater Atlanta area, Georgia, Marietta, GA, Dallas, GA powder springs, cartersville, Fair oaks, Douglasville, Acworth Kennesaw Roswell, Georgia Reiki classes workshops
Now offering Reiki classes in St. Louis, Missouri. Reiki workshops for all levels including Reiki Master training.The Reiki workshop class in St Louis, Mo is closest Reiki training for Springfield, IL or Springfield, MO. Reiki class in Chicago IL will be held soon. Until then please enroll in Missouri classes. Students from Evansville Indiana also attend Reiki class in St Louis or Big Sandy Tennessee. Saint Louis classes are close to Columbia and Jefferson City, MO Washington, Mo Fulton, MO Mt Vernon Highland, Illinois,
Starting in Dec. 2008 we will be offering Reiki classes for all levels in Cincinnati Ohio on a monthly basis. These affordable training workshops will be provided by Reiki Masters trained in several Reiki traditions. These classes are close to Lexington, Kentucky, Louisville, KY, Dayton, OH, Columbus Ohio, and much of southern Indiana