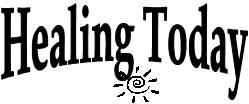 Online Store
A. Music Store
B. Training Material
Reiki
A. General
B. Scientific Documentation
C. Reiki in Hospitals
D. Reiki Music
E. Religion
F. FAQ
G. Classes
1. Florida
2. Georgia
3. Tennessee
4. Texas
5. Charlotte
H. Reiki Home Study Courses

I. Reiki Store
Clases de Reiki en Espanol en Varias Ciudades

Reiki Cursos de Estudio en Casa en Espanol

G. Reiki Shares and Healing Circles
Herbs
A. General
B. DreamQuest
Events
A. General
B. Harvest Rhythm
C. YuleFest
D. Beltainia
E. ZenFest
F. Women's Retreat
G. Sustainable Living Conference
H. Reiki Retreat
I. Brighid's Fire
J. Fundamentals of Meditation

Event FAQ
Membership Info for the New Universal Natural Healing Association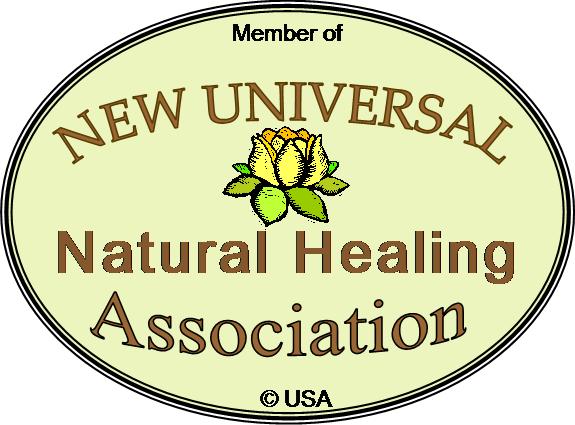 Reiki Class Schedule
Albuquerque, New Mexico: July 26-27, 2014: For Info Click Here
Portland, Oregon: August 2-3, 2014: For Info Click Here
Nashville, Tennessee: August 2-3, 2014: For Info Click Here
Seattle, Washington: August 9-10, 2014: For Info Click Here
Cape Canaveral, Florida: August 16-17, 2014: For Info Click Here
Atlanta, Georgia: August 16-17, 2014: For Info Click Here
Orlando, Florida: August 23-24, 2014: For Info Click Here
St. Louis, Missouri: August 24, 2014: For Info Click Here
Los Angeles, California: September 6-7, 2014: For Info Click Here
San Diego, California: September 13-14, 2014: For Info Click Here
Sarasota/Bradenton, Florida: September 13-14, 2014: For Info Click Here
Las Vegas, Nevada: September 27-28, 2014: For Info Click Here
Tampa Bay area, Florida: October 4-5, 2014: For Info Click Here
Ft. Myers, Florida: October 4-5 2014: For Info Click Here
Ft. Lauderdale/Miami area, Florida: October 5, 2014: For Info Click Here
Classes are also available in Spanish: Click for Info
scroll down for classes in Los Angeles
Reiki workshops
Healing Today offers training workshops and certification for Reiki practitioners and teachers. Since 1999 Healing Today Reiki Masters have attuned over 3000 different Reiki students in several states. Our group and private classes have been attended by healthcare workers (Physicians, Nurse Practitioners, RNs, LPNs, Physical Therapists, Dietitians, Massage Therapists), clergy, office workers, tradesmen, and others from all walks of life. Reiki is traditionally taught at three levels. The first class, known as Reiki level 1, teaches the student the basics of energy healing for self and others. Despite all that is accomplished with Reiki, it is a natural process, therefore easy to learn. No prior experience in health care or natural

healing is required. The workshops are fun, very casual and beneficial to people of all ages and backgrounds. The Reiki level 2 class teaches the student techniques of distance healing. Also at this level the student is taught the Reiki symbols. The Reiki level 3 class is the Master/teacher level. At this level the student is taught the attunement process and the basics for teaching Reiki to others. The level 3 attunement is a wonderful experience and is highly recommended even if the student has no desire to ever actually teach Reiki to others. For more info please email to; info@healingtoday.com or call 813-748-0761. To learn more about Reiki please visit; Healing Today Reiki or Reiki FAQ.
In Person and Home Study Courses Offered
Healing Today is happy to offer many options for the Reiki student. We offer private individual instruction, regularly scheduled group workshops and home study courses with distant attunements. To learn how you may become a Reiki practitioner at home please click here; Reiki Home Study.
Group instruction available
The scheduled group classes (listed below) are always a lot of fun and you get to meet other really nice people.
Questions? Need more info? Please call 813-748-0761 or email to info@healingtoday.com
Support is always available for students by phone and email. We have had the same phone number and email address since 1999. For more info check out our Frequently Asked Questions page.
Reiki workshops in Los Angeles, California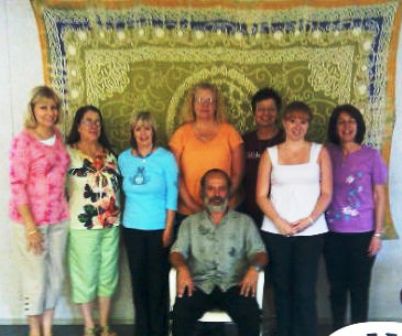 Level 1 on September 6, 2014
A scheduled group workshop for level 1 will be held on Saturday, September 6, near the Anaheim Convention Center, 92802. The classes are limited in size and must be pre-registered. Directions are sent with confirmation.

The training is for traditional Usui Reiki. The student is taught the basics of Reiki including the hand positions for self healing and for the practice with others. The total cost for level 1 is $75.00 and includes attunement, handout, and certification. At the end of class you will receive your certificate.

The class will be taught by Richard Fiallo, Reiki Master. Richard has been teaching and sharing Reiki with others since 1999 and has personally attuned over 3000 different students. The classes are always fun, informative, and include lots of hands-on experience.

The level 1 class will be from 10am-3pm. See below for info on level 2 class.

You may register with credit card or PayPal account. Please use add-to-cart button to register for Reiki 1 class in Los Angeles, CA $75: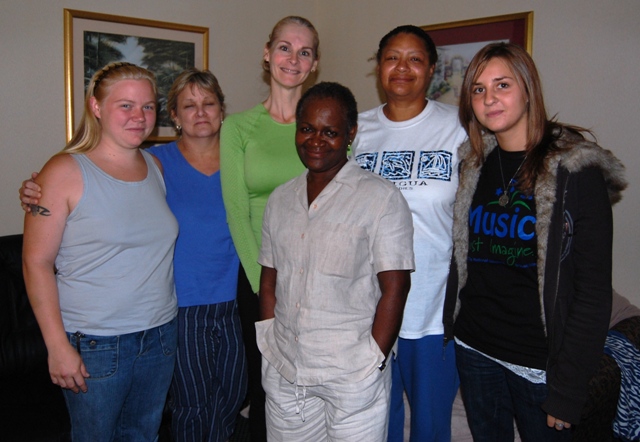 Level 2 on September 6, 2014
A scheduled group workshop for level 2 will be held on Saturday, September 6, near the Anaheim Convention Center, 92802. The classes are limited in size and must be pre-registered. Directions are sent with confirmation.

The class will be from 3pm-6pm.

This is an all inclusive 1 day class. At the end of the day you will leave with your certificate. The level 2 class is open to anyone who has previously completed level 1. The cost for level 2 is $85.00 and includes attunement, handout, and certification.

The class will be taught by Richard Fiallo, Reiki Master. Richard has been teaching and sharing Reiki with others since 1999 and has personally attuned over 3000 different students. The classes are always fun, informative, and include lots of hands-on experience.

We realize that many students drive a long distance to attend these Reiki classes so we now offer the Level 1 and Level 2 classes at different times so that the student may take both classes on the same day. Of course this is the student's option. If you would like to take the Level 1 and Level 2 classes on the same day simply register for both.

You may register with credit card or PayPal account. Please use add-to-cart button to register for Reiki 2 class in Los Angeles, CA $85: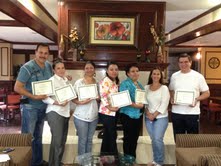 Level 3 on September 7, 2014

A Reiki level 3 (Reiki Master) class will be held on Sunday, September 7, near the Anaheim Convention Center, 92802. The classes are limited in size and must be pre-registered. Directions are sent with confirmation.

This is an all inclusive 1 day class. At the end of the day you will leave with your certificate. The class will be from 10am-3pm. The level 3 class is open to anyone who has previously completed level 1 and level 2. The cost for level 3 is $175.00 and includes attunement, handout, and certification.

The level 3 class in Traditional Usui Reiki is the Reiki Master/Teacher level. At this class the student is taught how to pass attunements to others and the basics for teaching Reiki to others. The class is always small for individual instruction.

The class will be taught by Richard Fiallo, Reiki Master. Richard has been teaching and sharing Reiki with others since 1999 and has personally attuned over 3000 different students. The classes are always fun, informative, and include lots of hands-on experience.

We often get students for Level 3 who have taken their Level 1 and Level 2 class with another teacher and that is quite alright. Please bring with you a copy of your level 2 certificate or the name of your teacher and register for only the Reiki 3 class.

You may register with credit card or PayPal account. Please use link below to register for Reiki 3 class in Los Angeles, CA $175:

If you are unable to attend please notify Healing Today at least 48 hours before class. You may reschedule class for next class offered. No cash refunds.


Mileage to Reiki classes site in Las Angeles, CA.
Huntington Beach, CA ................. 15 miles
Riverside, CA ............................. 37 miles
San Bernardino, CA .................... 50 miles
Ventura, California ...................... 92 miles
San Diego, CA ............................ 94 miles
Bakersfield, CA .......................... 139 miles
Las Vegas, Nevada ..................... 264 miles


The Reiki workshops in the Los Angeles area is a great location to serve many surrounding Southern California communities including Long Beach, Malibu, Anaheim, Torrance, Inglewood, Glendale, Hollywood, Beverly Hills, Santa Monica, Thousand Oaks, Van Nuys, Burbank, and more. Healing Today has always offered Reiki training at affordable prices so that more people are able to enjoy this wonderful natural healing modality. Even if the Reiki student has to travel to attend the Reiki seminars, we hope the low tuition will help to make it possible.


Support is always available for students by phone and email. We have had the same phone number and email address since 1999. For more info check out our Frequently Asked Questions page.

Questions? Need more info? Please call 813-748-0761 or email to info@healingtoday.com

Please note: Group classes are limited in size and all seats are reserved. If you are unable to attend please notify Healing Today at least 48 hours before class. You may reschedule class for next class offered. No cash refunds.

New Universal Church
http://newuniversalchurch.org/

Lost Mountain General Store
http://lostmountaingeneralstore.com/

Mileage to Reiki classes site in Chicago area
Joliet, IL ......................................... 37 miles
Gary, Indiana .................................. 51 miles
Kenosha, WI ................................... 65 miles
Rockford, Illinois ............................ 77 miles
South Bend, IN ................................ 94 miles
Milwaukee, WI ................................ 92 miles
Elkhart, IN ...................................... 131 miles
Madison, Wisconsin ....................... 137 miles
Lafayette, IN .................................. 139 miles
Peoria, IL ....................................... 155 miles
Kalamazoo, Michigan .................... 165 miles
Indianapolis, IN ............................. 182 miles
Springfield, IL ............................... 190 miles
St. Louis, Missouri ........................ 298 miles


The Reiki workshops in the Chicago area is a great location to serve many surrounding communities including Elmhurst, Addison, Franklin Park, Schiller Park, Palatine, Naperville, Wheaton, Arlington Heights, Elgin, Orland Park, and more. Healing Today has always offered Reiki training at affordable prices so that more people are able to enjoy this wonderful natural healing modality. Even if the Reiki student has to travel to attend the Reiki seminars, we hope the low tuition will help to make it possible.


Mileage to Reiki classes site in Hartford, Connecticut.
Middletown, CT ............................. 18 miles
Bristol, CT ..................................... 23 miles
Springfield, MA .............................. 29 miles
Waterbury, CT ................................ 34 miles
New Haven, CT ............................. 40 miles
Bridgeport, CT ............................... 55 miles
Worcester, MA ............................... 60 miles
Danbury, CT ................................... 61 miles
Providence, RI ................................ 70 miles
Pittsfield, MA ................................. 83 miles
Brattleboro, VT ............................... 87 miles
Boston, MA ..................................... 98 miles
Albany, NY ..................................... 92 miles
New Bedford, MA .......................... 101 miles
Yonkers, NY ................................... 102 miles
New York, NY ................................ 118 miles


The Reiki workshops in the Hartford area is a great location to serve many surrounding New England communities including Manchester, Vernon, Windsor, West Hartford, Glastonbury, New Britain, and more. Healing Today has always offered Reiki training at affordable prices so that more people are able to enjoy this wonderful natural healing modality. Even if the Reiki student has to travel to attend the Reiki seminars, we hope the low tuition will help to make it possible.

Mileage to Reiki classes site in Washington DC area
Manassas, Virginia ..................... 12 miles
Gainesville, VA .......................... 16 miles
Falls Church, VA ....................... 16 miles
Arlington, Virginia ..................... 19 miles
Leesburg, VA .............................. 20 miles
Potomac, Maryland ...................... 24 miles
Bethesda, MD .............................. 25 miles
Alexandria, VA ......................... 29 miles
Gaithersburg, MD ...................... 33 miles
Bowie, Maryland ........................ 45 miles
Columbia, MD .......................... 46 miles
Baltimore, MD ............................ 62 miles
Hagerstown, MD ......................... 68 miles
Charlottesville, Virginia ............. 98 miles
Richmond, VA .......................... 108 miles
York, Pennsylvania .................... 114 miles
Harrisburg, PA ........................... 118 miles
Dover, Delaware ....................... 120 miles

The Reiki workshops in the Washington DC area is a great location to serve many surrounding communities including Sterling, Yorkshire, Burke, McLean, and more. Healing Today has always offered Reiki training at affordable prices so that more people are able to enjoy this wonderful natural healing modality. Even if the Reiki student has to travel to attend the Reiki seminars, we hope the low tuition will help to make it possible.


Reiki workshops serving Chantilly Virginia, Reston Leesburg, Gaithersburg, Rockville, Columbia, Bowie, Silver Spring, Potomac, Falls Church, Annapolis, Alexandria, Arlington, Waldorf and other communities in Northern Virginia, Maryland, and Washington DC area.

Mileage to Reiki Class in Lafayette, Indiana
Indianapolis, IN ..................58 miles
Bloomington, IN ............. 104 miles
Gary, IN .......................... 90 miles
Fort Wayne, IN ................ 118 miles

Mileage to Hartford, Connecticut
Bristol, CT ..................16 miles
New Haven, CT .............39 miles
Bridgeport, CT ...............53 miles
Providence, RI .............. 77 miles
Springfield, MA ............. 28 miles
Boston, MA ..................103 miles
New York, NY ...............117 miles
Albany, NY ...................113 miles

Mileage to Cincinnati, Ohio Mileage to Chicago, IL
Louisville, KY ..................... 98 miles St. Louis, MO ..................... 298 miles
Indianapolis, IN ................. 112 miles Milwaukee, WI ..................... 94 miles
Lexington, KY ................... 83 miles South Bend, IN .................... 94 miles
Columbus, OH .................. 108 miles Indianapolis, IN ................... 182 miles
Charleston, WV ................ 251 miles Bloomington, IN .................. 228 miles
Fort Wayne, IN ................... 165 miles

Member of the New Universal Natural Healers Association

Healing Today Reiki classes are coming soon to Phoenix, Arizona, Albuquerque, New Mexico, Tucson, Arizona, and Oklahoma City, OK.

New Universal Church
http://newuniversalchurch.org/

Lost Mountain General Store
http://lostmountaingeneralstore.com/

We are happy to present Reiki classes in New York City. training offered for all levels in and around New York city including Reiki home study courses.

We are adding more and more locations for our Reiki classes. Soon to be coming to Portland, Oregon, Seattle, Washington, Indianapolis, Indiana, and several other cities across the USA Classes for leve 1 and level 2 and Reiki Master /teacher training will take place in Portland Oregon and Seattle Washington in Audust 200p. Dates for the Reiki workshops in the Northwest cities will be posted soon.

If you would like to host Reiki classes in Washington cities; Seattle, Kirkland, WA, redmond, WA, Tacoma, Vancouver ,Washington, Tacoma, WA, Auburn, WA, please let us know by email. Anyone like to host Reiki classes in Oregon cities of Portland, OR, reiki training now available in New York City, Manhattan.

Starting in Dec. Beaverton, OR, Salem, Oregon, Eugene

Reiki classes and Reiki home study courses for Las Vegas Long Beach Anaheim, ca

e 2008 we will be offering Reiki classes for all levels in Cincinnati Ohio on a monthly basis. These affordable training workshops will be provided by Reiki Masters trained in several Reiki traditions. These classes are close to Lexington, Kentucky, Louisville, KY, Dayton, OH, Columbus Ohio, and much of southern Indiana Classes in Prattville, Alabama only 80 miles from Birmingham also near Troy, Tuscaloosa, and Mobile.

Reiki master teacher, beginner basic level 1 class, level 2 distant healing, symbols, classes, workshops, school, lessons, course, mind body spirit, spiritual, emotional, etheric, subtle bodies, energy healing, chakra, touch healing, body work, somatic, therapy, healing circle, treatment, session, Usui, chi, tai chi, ancient Japanese healing art, alternative medicine, holistic health, complementary healing, natural healing modalities, earth, universe, Tampa Bay area, St. Petersburg, Clearwater, Florida, Sarasota, Orlando, Lakeland, Plant City, Central Florida, suncoast, gulf coast, eastern, groups, organizations, programs, yoga, Home study, learn at home, correspondence course school distant attunement distance training. online teacher provides online attunement initiation

New Universal Consciousness and the New Universal Church

Reiki classes and attunements for Waterbury, Danbury, Windsor, Naugatuck, Stamford, Greenwich, Vernon, Bristol, Manchester, New Britain. Thes

Now offering Reiki classes, workshops in Big Sandy Tennessee near Nashville, Memphis, Clarksville, Paris Camden, Jackson. TN Reiki training, certification, and distant attunements now available for all of the USA, Canada, Home study for Alabama Alaska Arizona Arkansas Correspondence classes and teachers for California Colorado Connecticut Delaware Florida Georgia: Hawaii Idaho Illinois Indiana:
Iowa: Kansas: Kentucky: Louisiana: Maine: Reiki online courses for
Maryland: Massachusetts: Michigan: Minnesota: Learn Reiki from home in Mississippi Missouri Montana: Nebraska:
Nevada: New Hampshire: New Jersey: New Mexico
New York: 2 North Carolina: North Dakota Ohio:
Oklahoma: Oregon: Pennsylvania: Rhode Island: 1 South Carolina: South Dakota: Tennessee: Texas: Utah
Vermont Virginia Washington West Virginia: Wisconsin Wyoming

Now offering private classes in the greater Atlanta area, Georgia, Marietta, GA, Dallas, GA powder springs, cartersville, Fair oaks, Douglasville, Acworth Kennesaw Roswell, Georgia Reiki classes workshops

Now offering Reiki classes in St. Louis, Missouri. Reiki workshops for all levels including Reiki Master training.The Reiki workshop class in St Louis, Mo is closest Reiki training for Springfield, IL or Springfield, MO. Reiki class in Chicago IL will be held soon. Until then please enroll in Missouri classes. Students from Evansville Indiana also attend Reiki class in St Louis or Big Sandy Tennessee. Saint Louis classes are close to Columbia and Jefferson City, MO Washington, Mo Fulton, MO Mt Vernon Highland, Illinois,

Starting in Dec. 2008 we will be offering Reiki classes for all levels in Cincinnati Ohio on a monthly basis. These affordable training workshops will be provided by Reiki Masters trained in several Reiki traditions. These classes are close to Lexington, Kentucky, Louisville, KY, Dayton, OH, Columbus Ohio, and much of southern Indiana

Reiki classes and Reiki home study courses for Las Vegas Long Beach

Reiki classes and Reiki home study courses for Los Angeles Louisville

Reiki classes and Reiki home study courses for Memphis Mesa

Reiki Classes for all levels will be offered in the twin cities Minneapolis St. Paul, Minnesota area

Reiki home study courses are available for every state; Alabama, Alaska, Arizona, Arkansas, California, Colorado, Connecticut, Delaware, Florida, Georgia, Hawaii, Idaho, Illinois, Indiana, Iowa, Kansas, Kentucky, Louisiana, Maine, Maryland, Massachusetts, Michigan, Minnesota, Mississippi, Missouri, Montana, Nebraska, Nevada, New Hampshire, New Jersey, New Mexico, New York, North Carolina, North Dakota, Ohio, Oklahoma, Oregon, Pennsylvania, Rhode Island, South Carolina, South Dakota, Tennessee, Texas, Utah, Vermont, Virginia, Washington, West Virginia, Wisconsin, Wyoming

Reiki home study courses have been sent to many different cities throughout the USA
Boston, New York, Philadelphia, Baltimore, Washington, Richmond, Charlotte, Atlanta, Miami, Detroit, Chicago, St. Louis, Denver, Houston, Minneapolis, Dallas, New Orleans, Mobile, Nashville, Vancouver, Seattle, Portland, San Francisco, San Jose, Los Angeles, Phoenix, Montreal, Toronto