New Universal Church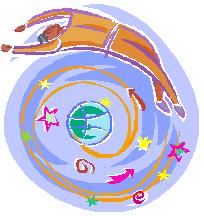 We Are One
We, at the New Universal Church believe that we are all seeking and discovering our own personal truth in our own unique way.

We value all the viewpoints of our ministers and congregation, however varied and controversial they might be.

We believe in religious freedom, as long as it does not infringe on the rights of others and is within the law.

We welcome any who seek truth, wisdom, and joyful acceptance.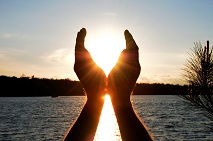 For info on how you may become an ordained minister of the New Universal Church please visit website;
<![if !vml]>
<![endif]>
Reiki is simple and thatís okay
Nature with all of its magnificent power and perfection does not need any embellishments. Natural order, and all that is associated with it, is wonderful in its own right.
Reiki is part of that natural order. Reiki is a natural healing modality that is intuitive, instinctive, and very easy to learn.
Unfortunately our cultural experience has impressed upon us many unrealistic ideas. One of which is that something thatís simple is somehow of lesser value. When speaking of natural order and universal laws this idea is simply foolishness. If itís natural then it can be simple and extremely valuable and relevant.
We are always healing. Our connection to nature endows us with a continual state of healing that affects our whole self. This life force energy that connects us to the source responds to our intention and focus. When practicing Reiki we focus our intention to healing and this helps to facilitate the natural process.
Yes, it is simple. Focus on healing and we get more healing. Itís simple, yet powerful and wonderfully perfect as with all of the magnificence of natural order.
Richard Fiallo
Reiki home page The Law of Change Intentional Healing

Fundamentos de la EnergŪa (Energy Basics in Spanish)
More Energy Basics Reiki Essays Reiki: simple is good
Reiki Workshops
Reiki classes are offered on a regular basis in many different cities. Please check website for current schedule.
Atlanta; http://healingtoday.com/classes.ga.htm

Tampa Bay area; http://healingtoday.com/classes.htm

Colorado Springs; http://healingtoday.com/classes.nww.htm
Orlando; http://healingtoday.com/classes.ol.htm
Portland, Oregon; http://healingtoday.com/classes.or.htm

Dallas; http://healingtoday.com/classes.tx.htm

Healing Today Home Page

Mailing address;
Healing Today
PO Box 4825
Plant City, FL 33563

Phone;
813-748-0761

Email
info@healingtoday.com


Healing Today offers Reiki Home Study Courses
We are happy to offer home study course for all levels of Reiki including Reiki Master. These affordable courses include manual, a distant attunement and certification. Please visit website to learn more;
Reiki Home Study
Clases de Reiki en Espanol
http://reikienespanol.com/