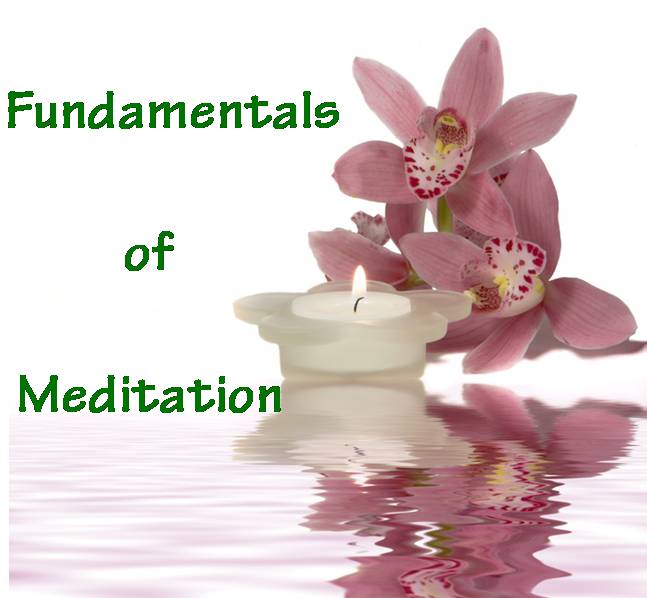 Fundamentals of Meditation on Saturday, July 11, 2015, 11:00am-3:00pm, at All World Acres in the Tampa Bay area.
This class will provide training in the practice of meditation and tools to establish an awareness centered life. For beginners and experienced individuals alike, this class is an opportunity to develop and strengthen skills, and renew meditation experience. It will include group instruction, exercises, and one-on-one coaching.

Meditation is focusing the mind. Focused attention on energy in the body restores balance to the mind-body connection and aligns consciousness with the universal life force. Tremendous improvement in the quality of life and spiritual fulfillment is available through the practice of meditation.

For both beginners and experienced practitioners, this class covers meditation fundamentals with emphasis on techniques providing immediate and long term results.
Instruction in Key Phases
Beginners: 1) Identifying the core energy field of the body. 2) Training in concentration to distinguish enhanced awareness. 3) Identifying and releasing blocks to the concentration process.
Intermediate: 1) Opening a deepened awareness of physiologic and spiritual centers of consciousness. 2) Further techniques for releasing blocks to concentration and absorption in the meditation process.
Advanced: 1) Finding keys and tipping points toward absorption in the meditative process. 2) Integration of ecstasy and cosmic awareness.


● How to meditate!
● History of meditation from east to west in classic and contemporary reference.
● What is the difference between meditation and visualization?
● What is the difference between meditation and contemplation and prayer?
● What is trans-personal process and what place does it have in meditation practice?
● How to firmly establish progress in meditation.
● How to go on meditating!



Guided exercises, coaching, and support for beginners, intermediate, and advanced levels of practice.

The Fundamentals of Meditation class is held on a regular basis in the community center at All World Acres. The dates and time for upcoming classes are below with payment options. AWA is located just east of Tampa near Plant City. Camping is available on site (see below) or motels are 7-8 miles away.
The class is limited in size and by pre-registration only. The total cost for this class is $75. The training will be presented by Tom Carroll.
You may register with online option.
The add-to-cart button below will be removed when a class fills up. Directions to All World Acres and other general info will be sent via email within 24 hours of payment.
Important: The space in this class is limited. If you cannot attend after registering then please let us know at least 72 hours before class. You may transfer payment to a future class. There are no cash refunds.
You may register with credit card, debit card, or a PayPal account.

Fundamentals of Meditation; July 11, 11am-3pm, $75:
The event is sponsored by the New Universal Church. Credit card and Paypal charges will be to NUC services.
Camping Fees: Camping fees at All World Acres are $6 per person per day for adults. 17 years old and younger are free with paid adult. For examples: 2 adults for 1 day = $12. 1 adult for 2 days = $12. Camping is primitive for tents or RVs without hookups. There is a bathhouse on site with hot showers and flush toilets. There is electric in bathhouse for personal use. There is a charging station for cell phones at general store. Campers are welcome to cook food at their site with grills or camping stoves. Trash is the camper's responsibility and must be taken home with you. Please click here for All World Acres policy and Frequently Asked Questions.
Camping: $6 per adult per day
The event is sponsored by the New Universal Church. Credit card and Paypal charges will be to NUC services.


Questions? Please call 813-748-0761 or email to: info@healingtoday.com
Healing Today Home Page New Universal Church Home Page
Healing Today sponsors and hosts healing retreats, festivals, seminars, workshops, for all natural healing modalities, complementary and alternative health, and holistic health. Healthcare education is important to Healing Today and we hope to motivate individuals to appreciate the wonderful natural healing abilities we all share. We also present metaphysical , new age and earth based festivals and gatherings.
How to meditate? Learn to meditate class at All World Acres, Tampa Bay area, Florida. In the class we will discuss actual techniques to help everyone learn to meditate that will help student to practice mediation on a regular basis to help all aspects of mind body spiritual connection. Practical meditation course to help everyone with their mediating experiences. The mediation teachers will provide actual coaching to teach all students to learn to meditate for improved human experience with holistic approach. Guide to all aspects of meditation.
Transcendental meditation, metaphysical, holistic health, alternative, energy healing. Light workers, ascension masters, peace, tranquility, empowerment, enlightenment,