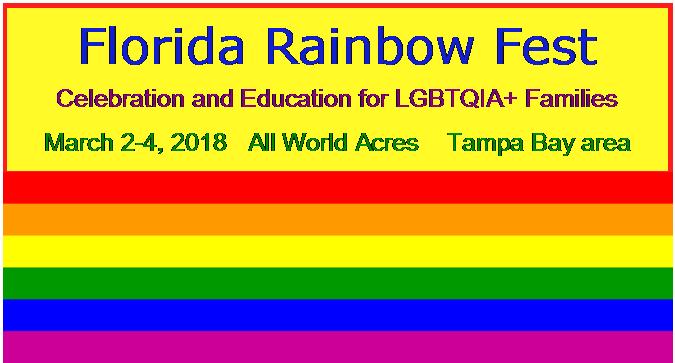 Florida Rainbow Fest will bring together members of the lesbian, gay, bisexual, and transgender community, their friends, and supporters in celebration of the unique spirit and culture of the LGBTQAI+ family.
More than just celebration, we hope to provide education on a variety of subjects relevant to the community and family members of all ages.
The festival will include live entertainment, workshops, vendors, camping, and fun for the entire family.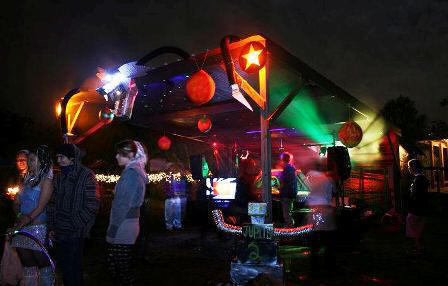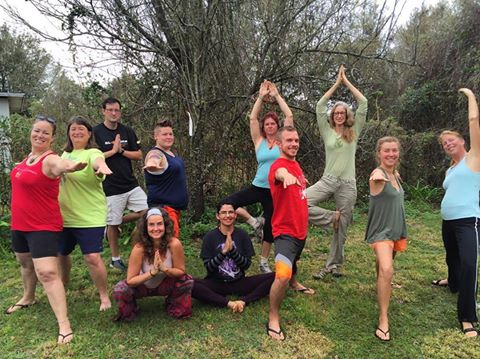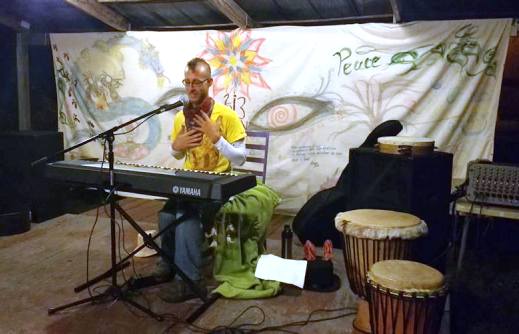 Workshops and Activities Here's some of the activities planned for the Florida Rainbow Fest. More will be added as we get closer to event.
♥ Cabaret Show. Featuring Shay Shay, Mr. Vyn Suazion, Kaotica Divine, and Adriana Sparkles
♥ Entertainment with Mr. Operaman
♥ Music with Chris Stein
♥ Music with RJ Leszczynski
♥ Open Mic: Bring your musical instruments, your voice, and talents to share with the community.
♥ Meet and Greet with games and prizes
♥ Crystal Singing Bowl meditation; Experience a chromoacoustic healing sound bath.
♥ Yoga: Gentle Yoga and stretching.
♥ Tai Chi
♥ Drum Circle: Drumming and dancing around the main fire circle.
♥ Transgender Discussion/Workshop
♥ Improving Confidence Workshop
♥ Coming out and Communication with the Family
♥ Healing Ritual
♥ Polyamory Workshop
♥ Dance and Self Acceptance Workshop
♥ Sexual Trauma and Dosmetic Violence within the LGBT community discussion.
♥ Happiness in your Hand with Jack Moffatt
♥ Poi Workshop w/ Neo
♥ Impact on the Environment workshop
♥ Kids have the ability to heal too!! with Andrea Holley
♥ Craft Table for adults with Gypsy Jenn
♥ Lots of great activities for the kids including; Face painting by Kaotica, crafts, and games.
If you have a workshop or activity that you want to share with community please send description to info@healingtoday.com

General Info
The site for this event, All World Acres, has hosted more than 150 different events over the past sixteen years. AWA is a not for profit sanctuary and campground that is supported by the community it serves. All of the work done to prepare and facilitate this event is done by volunteers. Their only compensation is the satisfaction of working in a family-like environment to better the community at large. We hope all visitors will want to "join the family". AWA is located at 4715 Bruton Rd. Plant City, Florida 33565. Admission is only permitted during scheduled events (no drop bys). First time visitors should review Site Policy.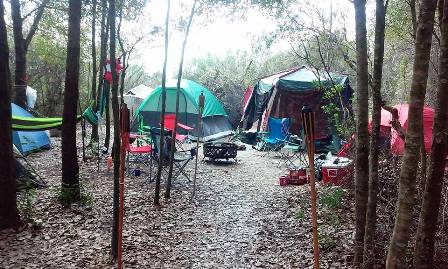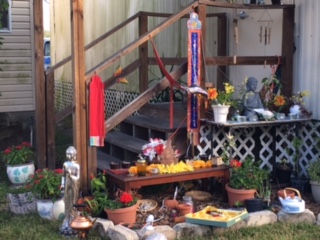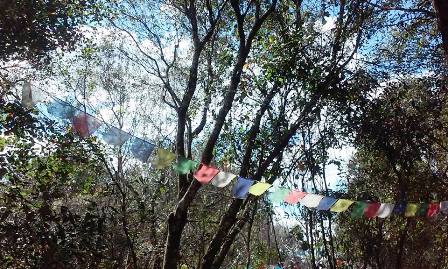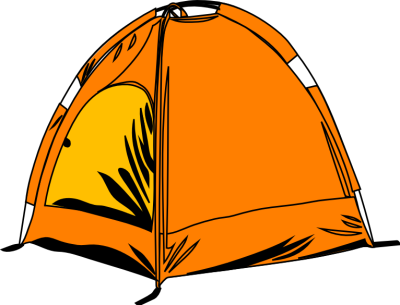 Come and camp for the whole weekend.
This is a wonderful way to build community in a comfortable village atmosphere.
Nightly bon fires for fellowship, nice shaded camping spaces, and a bathhouse with hot showers.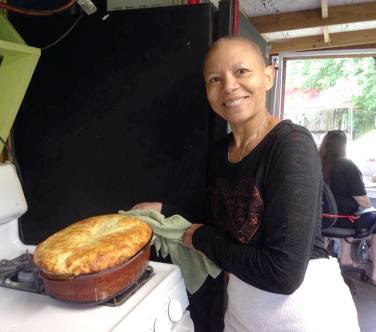 The Blue Heron Cafe
Welcome to the Blue Heron Cafe where Mama Steele makes fresh, homemade food and treats at low prices. Stop by to chat, listen to music, and try our hearty breakfasts, healthy lunches, and delicious dinners. Please join us and share real food, prepared with love.
Admission
Full Event Admission amount is for the whole weekend and includes all workshops, activities, and camping on Friday and Saturday night. The full event price for adults is only $30 in advance or $40 at the gate (cash only). Cost for youths 11-17 years old is only $10 for the whole weekend. Children 10 and younger are free. For those who can only attend for one day, a day pass is offered at $15 in advance or will be available at the gate for $20 and good from 9am-9pm (no camping). Gates open 1pm on Friday, 9am on Saturday and Sunday. Please do not arrive after 9pm on any evening.
Full Event admission; all activities and camping for the entire event at the gate $40. Please bring cash!
Youth full event admission all activities and camping for the entire event $10:
Day Pass; Saturday or Sunday 9am-9pm (no camping) at the gate $20. Please bring cash!
Vending cost per 10x10 space; Vending space (no food vendors) is limited so please register early. (plus the cost of full event admission) $10:
Please note that admission donations may be transferred to another person or used for another event at All World Acres. There are no refunds.
Questions?
Help and answers to questions are always available.
Email to; info@healingtoday.com or call 813-748-0761.
Frequently Asked Questions

Site Policy