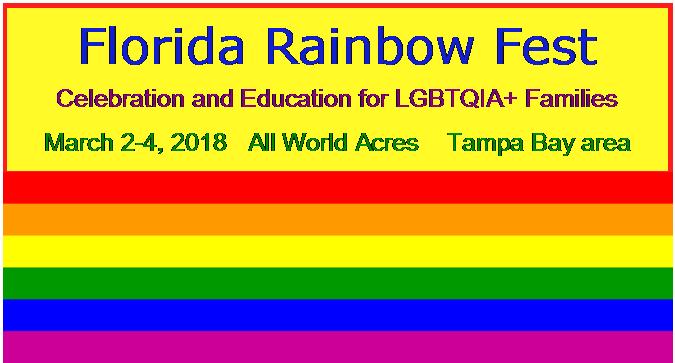 Florida Rainbow Fest will bring together members of the lesbian, gay, bisexual, and transgender community, their friends, and supporters in celebration of the unique spirit and culture of the LGBTQAI+ family.
More than just celebration, we hope to provide education on a variety of subjects relevant to the community and family members of all ages.
The festival will include live entertainment, workshops, vendors, camping, and fun for the entire family.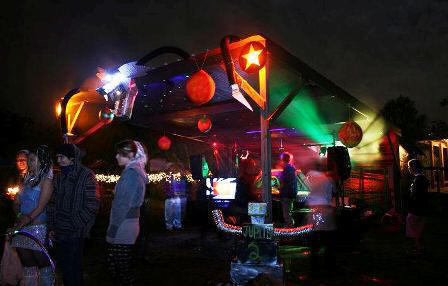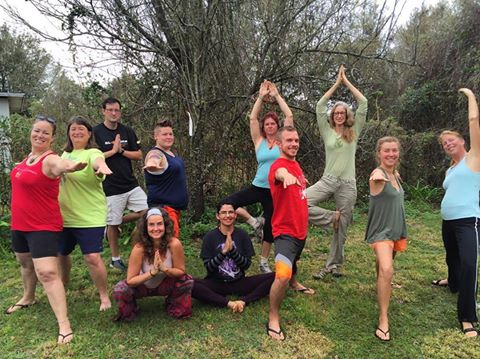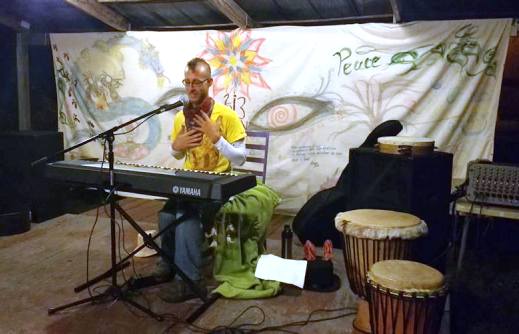 Workshops and Activities Here's some of the activities planned for the Florida Rainbow Fest. More will be added as we get closer to event.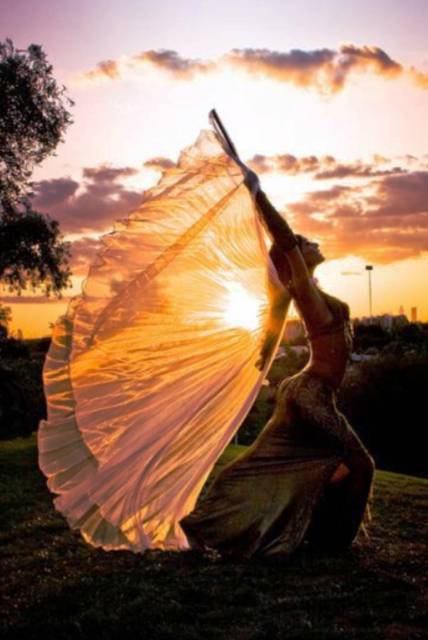 ♥ The Bird Cage Benefit Drag Show Come join Amalise Starchild & Her Regal Friends as they show you its okay to be magical, to dream, to wear a dress, and to shoot for the cosmos. Embrace your inner Queen & King, draw on a mustache, put on some eyeliner, and come sing and dance in the Forest of the Queerfolk.
♥ Dance Performance with Morgana and Jacqueline of Dance From The Heart. This awesome show will feature Egyptian cabaret style and tribal belly dance and take place on Friday at dinner time.
♥ Music Performance by Ethan Coy.
♥ Open Mic: Bring your musical instruments, your voice, and talents to share with the community.
♥ Crystal Singing Bowl meditation; Experience a chromoacoustic healing sound bath. Enjoy this deep relaxation mentally, emotionally, and physically.
♥ Yoga: Gentle Yoga and stretching to start the morning.
♥ Chakra Dance: A fun dance practice created specifically for healing and connection.
♥ Drum Circle: Drumming and dancing around the main fire circle.
♥ Male Bisexuality: an interactive discussion on the stigma and hypocrisy surrounding male/male interaction and the benefits and strength gained in being open and honest with yourself and others.
♥ BDSM/Power Exchange 101: an introductory and interactive discussion on BDSM and Power Exchange relationships. What is it? Why do it? How to protect yourself & how to locate local resources.
♥ The Magic of the Fluid & Label-less Identities with Ethan Coy: Join Shamanic Wandering Monk Ethan Coy as he shares his experience with sexual identity and labels in both the common world and the world of monk studies and practices. Learn the magic of keeping yourself unbound by restrictive identities so you can leave open the doors of new opportunities and growth. He will also discuss biology vs. psychology from both a personal and energetic perspective.
♥ Flexible Sexual: Don't quite fit in a category. Discussion on Homoflexible or Heteroflexible and/or any other category in between.
♥ Teens Coming Out: Helping them to accept who they are. Also awareness on the signs and signals to help when they are in trouble.
♥ Navigating the Waters: Discussion on the scenario and help for when you have a transexual, bi-sexual, or homosexual child.
♥ LGBTQIA history and the sacred traditions of ancient cultures.
♥ Born Intersex: My story and the Value of Inclusion. The difference between transgender and intersex, and the importance of intersex inclusion into the LGBT community.
♥ The Connection Experience with Jean Carlo Tavarez: More than a workshop, this will be an experience to bring wholeness back to humanity through spontaneous dance, meditations, shadow work, completion process, soul to soul conversations, cuddling, touch, massages and more.
If you have a workshop or activity that you want to share with community please send description to info@healingtoday.com
General Info
The site for this event, All World Acres, has hosted more than 150 different events over the past sixteen years. AWA is a not for profit sanctuary and campground that is supported by the community it serves. All of the work done to prepare and facilitate this event is done by volunteers. Their only compensation is the satisfaction of working in a family-like environment to better the community at large. We hope all visitors will want to "join the family". AWA is located at 4715 Bruton Rd. Plant City, Florida 33565. Admission is only permitted during scheduled events (no drop bys). First time visitors should review Site Policy.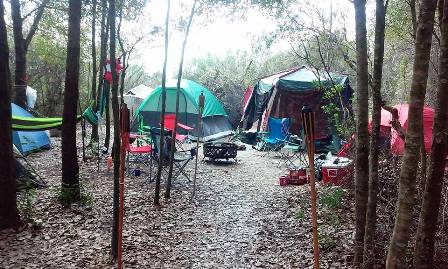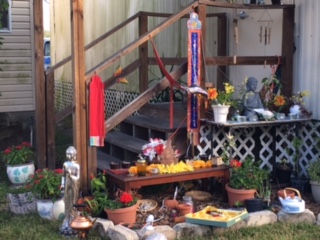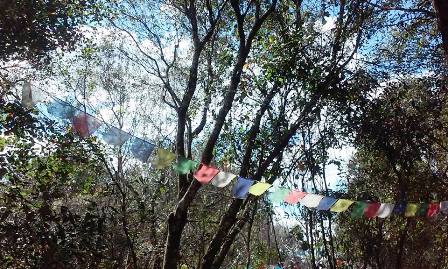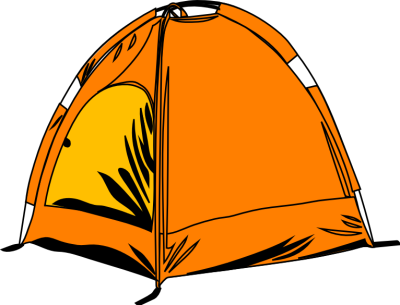 Come and camp for the whole weekend.
This is a wonderful way to build community in a comfortable village atmosphere.
Nightly bon fires for fellowship, nice shaded camping spaces, and a bathhouse with hot showers.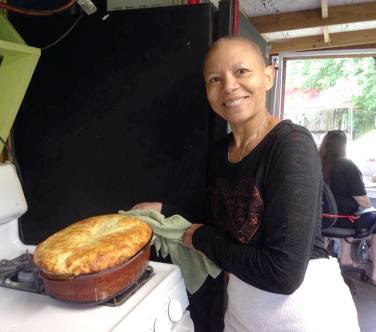 The Blue Heron Cafe
Welcome to the Blue Heron Cafe where Steele and Tina Marie make fresh, homemade food and treats at low prices. Stop by to chat, listen to music, and try our hearty breakfasts, healthy lunches, and delicious dinners. We also have sweets homemade by Tina Marie, the best baker in the land! Please join us and share real food, prepared with love.
Admission
Full Event Admission amount is for the whole weekend and includes all workshops, activities, and camping on Friday and Saturday night. The full event price for adults is only $30 in advance or $40 at the gate. Cost for youths 11-17 years old is only $10 for the whole weekend. Children 10 and younger are free. For those who can only attend for one day, a day pass is offered at $15 in advance or will be available at the gate for $20 and good from 9am-9pm (no camping). Gates open 3pm on Friday, 9am on Saturday and Sunday. Please do not arrive after 9pm on any evening.
Full Event admission; all activities and camping for the entire event $30:
Youth full event admission all activities and camping for the entire event $10:
Day Pass; Saturday or Sunday 9am-9pm (no camping) $15:
Vending cost per 10x10 space; Vending space is limited so please register early. (plus the cost of full event admission) $10:
Please note that admission donations may be transferred to another person or used for another event at All World Acres. There are no refunds.
Questions?
Help and answers to questions are always available.
Email to; info@healingtoday.com or call 813-748-0761.
Frequently Asked Questions

Site Policy