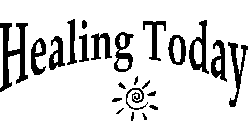 For more info or to schedule a healing session please email to; info@healingtoday.com or call 813-748-0761.

Reiki Healing Session

With a better understanding of holistic health emerging in Western medicine, Reiki has become a valuable tool for improving mind/body awareness. Intentional healing modalities are gaining in popularity because of the wonderful effectiveness of this very natural approach. This is why the conscious caregiver uses Reiki as a proven healing technique in its own right as well as to enhance all other healing modalities.
We are happy to offer referrals to Reiki and other holistic health practitioners around the country. Follow links below or send us an email with your city and we will send contact info of someone in that area if available.
If you are a student of Healing Today and are interested in receiving referrals then please contact us with info on your practice.
Email all requests and info to: info@healingtoday.com
Tampa Bay area: Cathy Klein; http://healingtoday.com/ck.htm