Healing Sessions in Nashville, TN
Janet C. Neely
Reiki Master and licensed massage therapist (TN LIC #6604)

Janet C. Neely, is a licensed massage therapist (TN LIC #6604) and Reiki Master in the Nashville area. She is offering monthly sessions to include massage, Reiki, or a combination.
Janetís massage modalities include Swedish (relaxation), neuromuscular therapy, Hot Stone, and deep tissue. A session can include one or more modalities.
Reiki sessions are 60 min; Massage sessions /Massage with Reiki sessions may be 60 or 90 min.
All sessions are set for one Saturday a month and must be booked in advance.
Please email Janet @ JanetofIsisMassage@gmail.com or call 615-972-3432 for pricing and dates of availability.

Testimonials
I would like to say that I have experienced Janet's Hot stone massage and Reiki. Not only was the massage wonderful but also I was very comfortable in the session. She took her time t explain what was going on and I felt free to ask any questions. She has a high level of professionalism as well. She asked about the pressure of the massage to find the right pressure for me. She has a way of making me relax and feel comfortable. Now as far as the massage itself, I loved it! I could feel my muscle tension loosen as I relaxed. I also love her Hot stone massage because the heat on my body loosened up my muscles and then with the massage moves I had the ultimate relaxation. Her Reiki is also very soothing and deeply relaxing. She has warm hands and just somehow knows how to keep the energy flow moving in a great way. She is a confident, professional, highly respectful massage therapist. I will gladly recommend her to anyone. Janet Neely is a blessing to the massage therapy industry.
Janet is a magnificient Reki instructor. She is a true healer. I took levels one and two so far and I am very excited about taking 3 to become a reki master. Janet has a great energy and makes the class fun as well as informative. I highly recommend everyone take a reki class at least to get introduced to healing energy in order to gain the basic knowledge of energy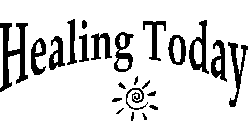 For more info or to schedule a healing session please email to; info@healingtoday.com or call 813-748-0761.
Reiki healing sessions by Reiki Master practitioner serving Tampa, St. Petersburg, Clearwater, Dunedin, Oldsmar, Lutz, Brandon, East Tampa, Sarasota, and other areas in Florida. Alternative, complementary healing, holistic health, spiritual counseling. Several different natural energy healing modalities.