Healing Sessions in Marietta, Georgia
Mindy Mitchell
Reiki Master
Mindy Mitchell is now offering private Reiki healing treatments for greater Atlanta area residents.
Mindy came to Reiki after 20 years in accounting management, so she brings an understanding of the stresses of the corporate arena and the difficulties of maintaining a healthy life balance in a hectic world. She is a deeply gentle, nurturing healer devoted to assisting your body-mind-spirit to restore itself into wellness and calmness of being.
Healing sessions of 30-45 minutes can be held in the comfort and privacy of your own home. Please email to the link below with "Reiki Session" in the subject line for more information.

rmt1958@aol.com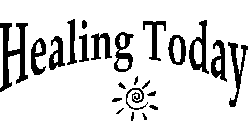 For more info or to schedule a healing session please email to; info@healingtoday.com or call 813-748-0761.
Reiki healing sessions by Reiki Master practitioner serving Tampa, St. Petersburg, Clearwater, Dunedin, Oldsmar, Lutz, Brandon, East Tampa, Sarasota, and other areas in Florida. Alternative, complementary healing, holistic health, spiritual counseling. Several different natural energy healing modalities.