Reiki Class Schedule
Atlanta, Georgia: May 18, 2013: For Info Click Here
Dallas, Texas: June 8-9, 2013: For Info Click Here
Nashville, Tennessee: June 8-9, 2013: For Info Click Here
Sarasota, Florida: June 15-16, 2013: For Info Click Here
Houston, Texas: June 15-16, 2013: For Info Click Here
Erie, Pennsylvania: June 15-16, 2013: For Info Click Here
New Orleans: June 22-23, 2013: For Info Click Here
Charlotte, North Carolina: June 22-23, 2013: For Info Click Here
St. Louis Missouri: June 30, 2013: For Info Click Here
St. Pete Beach, Florida: July 13-14, 2013: For Info Click Here
Washington DC area: July 20-21, 2013: For Info Click Here
Savannah, Georgia: July 27-28, 2013: For Info Click Here
Orlando, Florida: August 3-4, 2013: For Info Click Here
Raleigh, North Carolina: August 3-4, 2013: For Info Click Here
Tampa Bay area, Florida: August 10-11, 2013: For Info Click Here
Classes are also available in Spanish: Click for Info

Traditional Reiki for a changing world..
Reiki is a remarkable method of natural healing that uses energy channeled through a practitionerís hands. The session restores health and provides a wonderful sense of well-being for both the client and the practitioner.
A Reiki treatment involves the timeless method of laying on of hands. However, no faith in the effectiveness of Reiki is required on the part of the client or practitioner. Healing simply occurs.
The universal life-force energy that sets the miracle of life into motion, is naturally circulating throughout a personís body. Reiki augments a strong , powerful flow of this energy to sustain health and vitality. This energy relaxes muscles, speeds digestion, stabilizes blood pressure and blood sugar, calms a racing pulse, stimulates the immune system, and relieves pain. Reiki will help those with existing health problems and provides an excellent form of preventive medicine for those who are essentially healthy.
Reiki directs healing to the areas of the person that will most benefit from it. It has been known to alleviate symptoms to such an extent that it initiates and helps to sustain periods of complete symptom remission. When a medical condition has progressed to a point where physical recovery is not possible, Reiki helps by relieving symptoms, reducing pain, and easing emotional distress.
Sometimes dramatic, sometimes subtle, but always healing and enhancing the quality of life is Reiki.
Reiki in Hospitals
Over the past two decades, Reiki has gained much wider acceptance in the medical establishment. Hospitals are realizing the effectiveness of the treatments and also the increased patient satisfaction. Many hospitals now include Reiki in their patient services, provided by their own physicians, nurses, therapists, and other support staff.
For a list of hospitals offering Reiki please visit: Reiki in Hospitals
Reiki Facts
Energy is everything and everywhere. It reacts with our bodies internally and externally. This is not a new concept. Most Eastern systems of medicine have always been based on these ideas.
To learn more about the effectiveness of Reiki and more studies please visit;
Learn more about the scientific documentation of Reiki
Info on Reiki group workshops
To learn about becoming a Reiki practitioner please visit:
Reiki Workshops
Info on Reiki Home Study courses
To learn how to study and receive Reiki attunements from the comfort of your home please visit;
Reiki Home Study
A better understanding of our essential energy self will help to better understand why Reiki is such an effective healing modality.
Our Energy Connection
Much of the way we think about ourselves is gained through distorted information we accumulate from our culture and our mundane lives. Sadly, these misconceptions regarding our essential nature have caused many to develop poor habits that deny them an opportunity to experience true spiritual awakening.
To better understand self, one must become familiar with the multiple dimensions of our being and the intelligent energy that works through these dimensions of spiritual, mental, emotional, and physical self. This understanding will lead to embodiment, realizing the divine self within and then manifesting it in our physical form. The enlightened self is able to make use of this power for healing, personal growth, and experiencing a better connection with the creative source.
This path of self discovery begins with accepting and engaging the multi dimensional self and the energy that moves through it. The physical body is made of the same matrix of energy that surrounds and composes all matter. We are part of a quantum field that is present everywhere with the potential to manifest as a material substance or the energy around it. All physical matter is simply a more dense concentration of this energy field. Because all matter including ourselves is connected, we are able to affect and be affected by one another and the whole of the universe.
The individual consciousness is able to engage the essential energy of all creation for a wealth of personal power. This empowerment allows us to create the life that we desire and the ability to be more responsible for our own health.
The Law of Change Ocean of Consciousness
More Reiki Essays, More Reiki Essays3 More Reiki Essays4 More Reiki Essays5 More Reiki Essays6
The Lost Mountain General Store
Info on Reiki workshops
To learn about becoming a Reiki practitioner please visit:
Reiki Workshops
Visit a Healing Circle
An excellent way to sample a Reiki session is to visit a public healing circle. Healing Today offers open healing circles at various locations around the Tampa Bay area. Please visit the Online Newsletter for info on current events.
Reiki Home Study Courses
Reiki Home Study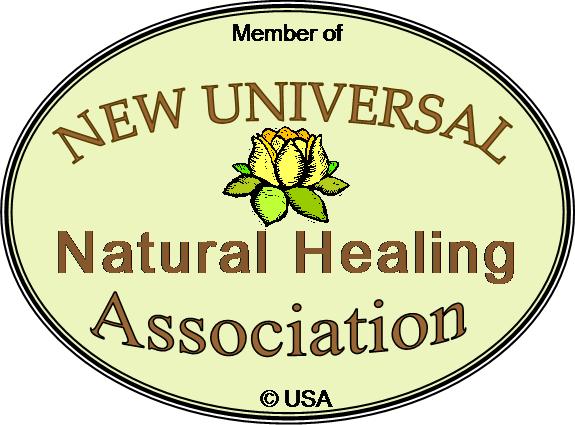 Music Cds to help your Reiki practice. Only $12.95 with free shipping. Click on CD for more info and sample music.
http://healingtodayreiki.wordpress.com/
Clases de Reiki en Espanol
http://reikienespanol.com/
Key words; Reiki, energy healing, touch healing, holistic health, alternative healing, complementary healing, Reiki Master, Tampa, Florida, St. Petersburg, Lakeland, Clearwater, Pinellas, Hillsborough, Tampa Bay, Plant City, Orlando, Central Florida, Suncoast, Sarasota, Gulf coast, Brandon, tai chi, teachers, class, workshop. seminar, new age, natural healing,
Reiki classes, workshops, instruction, certification attunements now offered in the greater Atlanta area Georgia. northern Georgia, GA