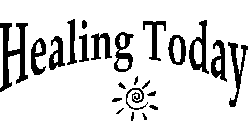 ONLINE STORE
Tantric Love PMCD0181
Llewellyn



Price: $12.95

Working closely with Tantra teachers popular composer Llewellyn has produced a recording that not only is sensually inspiring and relaxing to create the perfect environment for lovemaking but embraces the ancient spiritual approach to love and life.

By taking this path to inner transformation greater Love and ecstasy can be discovered.

Produced by Llewellyn


Free shipping on all orders
Order online with PayPal button on left. To order by mail see info at bottom of page.
---

1

Eye Gazing
LISTEN

2

Our Sacred Room
LISTEN

3

Raising the Energy
LISTEN

4

Towards Stillness
LISTEN

5

Shiva and Shakti
LISTEN

6

Tantric Touch
LISTEN

7

Breathing
LISTEN

8

Heartwave
LISTEN

9

Peace
LISTEN
Total Running Time : 51mins
Have Questions? Contact Healing Today
info@healingtoday.com
Healing Today Home Page Back to Music Store Home
To Order by regular mail: On a sheet of paper please list items you would like to order along with your name and address. Please include your email address. Make payable to All World Enterprises and mail to;

All World Enterprises
PO Box 4825
Plant City, FL 33563