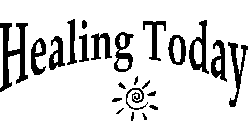 ONLINE STORE
Animal Healing Workshop PMCD0061
Holly Davis



Price: $12.95

Holly Davis, professional animal communicator and healer, presents a groundbreaking CD that helps open up your senses to the animal kingdom and teaches you how to communicate with the animals with whom you share your life with.

The Animal Healing workshop is a relaxing CD that includes various guided meditations and practical applications.

It is ideal for beginners but can also be used by experienced healers and therapists to further their intuition and awareness.

Free shipping on all orders
Order online with PayPal button on left. To order by mail see info at bottom of page.
---

LISTEN TO SAMPLE
1. Introduction
2. A safe place
3. Sensing the emotion
4. Working with energy
5. Feeling the physical
6. Viewing the discomfort
7. Asking the Animal
8. The gift
9. The Animalís prayer
Music composed by Aramara from the album Spa Gold
Have Questions? Contact Healing Today
info@healingtoday.com
Healing Today Home Page Back to Music Store Home
To Order by regular mail: On a sheet of paper please list items you would like to order along with your name and address. Please include your email address. Make payable to All World Enterprises and mail to;

All World Enterprises
PO Box 4825
Plant City, FL 33563