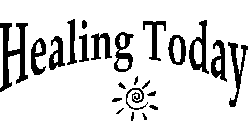 ONLINE STORE
Colour Workshop PMCD0093
Cassandra Eason



Price: $12.95

Popular author Cassandra Eason introduces us to the world of colour and how it can change and influence our lives. Featuring exercises and guided meditations, Colour Workshop teaches colour healing and how to bring about balance and harmony into our daily lives.

Free shipping on all orders
Order online with PayPal button on left. To order by mail see info at bottom of page.
---

LISTEN TO SAMPLE
1. The power of colour
2. Bringing natural sources of colour into your world
3. Colour meanings
4. How to discover the colours you need in any situation
5. Breathing in the colours you need
6. Using colour breathing for healing and for workplace and domestic harmony
7. Crystal colour healing
8. Making crystal waters to bring happiness and restore calm to any situation
9. A crystal and candle colour meditation to restore the colour balance in your body and mind
10. Bringing colour power into everyday life
Have Questions? Contact Healing Today
info@healingtoday.com
Healing Today Home Page Back to Music Store Home
To Order by regular mail: On a sheet of paper please list items you would like to order along with your name and address. Please include your email address. Make payable to All World Enterprises and mail to;

All World Enterprises
PO Box 4825
Plant City, FL 33563