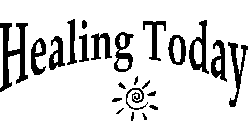 ONLINE STORE
Drum Workshop PMCD0083
Chris Puleston



Price: $12.95

Top drum workshop teacher Chris Puleston invites listeners to participate in their own home drum workshop. Focussing on the popular djembe drum, Chris incorporates easy exercises and techniques for beginners and more advanced students. Drum Workshop also contains detailed sleeve notes by Chris Puleston.

Free shipping on all orders

Order online with PayPal button on left. To order by mail see info at bottom of page.
---

LISTEN TO SAMPLE
1. Djembe solo (by Chris) and introduction.
2. Go and Do
3. Pa and Ta
4. Gun and Dun
5. Go Do Pa Ta Gun Dun
6. Gun Dun Go Do Go Do Gun Dun
7. Mala
8. Econcon
9. Kassa
10. Dooby Dooby
11. Triplets
12. Balakulania
13. Echoes
14. Farewell
Have Questions? Contact Healing Today
info@healingtoday.com
Healing Today Home Page Back to Music Store Home
To Order by regular mail: On a sheet of paper please list items you would like to order along with your name and address. Please include your email address. Make payable to All World Enterprises and mail to;

All World Enterprises
PO Box 4825
Plant City, FL 33563