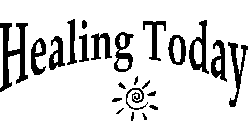 ONLINE STORE
Spirit of the Shaman PMCD0086
Niall



Price: $12.95

Niall creates wonderful magical imagery in this inspiring tribute to the Shaman. There is a real sense of all the many tribes coming together for the Gathering. The rhythmic energy and mystery within Nialls music celebrates the medicine man and his great wisdom and teachings.

Featuring skin drums and native indian flutes.

Free shipping on all orders

Order online with PayPal button on left. To order by mail see info at bottom of page.
---

1

The Calling
LISTEN

2

The Gathering
LISTEN
Have Questions? Contact Healing Today
info@healingtoday.com
Healing Today Home Page Back to Music Store Home
To Order by regular mail: On a sheet of paper please list items you would like to order along with your name and address. Please include your email address. Make payable to All World Enterprises and mail to;

All World Enterprises
PO Box 4825
Plant City, FL 33563