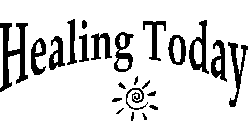 ONLINE STORE
Spirits of The Faerie PMCD0135
Clookai



Price: $12.95

Featuring the enchanting flute playing of Clookai (Massage Gold) Spirits of The Faerie takes the listener into the secret magical land of the fey to meet the angel spirits of the Earth.

Free shipping on all orders

Order online with PayPal button on left. To order by mail see info at bottom of page.
---

1

On Gossamer Wings 1
LISTEN

2

Portal to the Faerie Realm
LISTEN

3

Faerie Gathering
LISTEN

4

Waltz of the Faerie Queen
LISTEN

5

Faerie Games
LISTEN

6

Faerie Magic Incantations
LISTEN

7

Tales Faeries Tell
LISTEN

8

Faerie Dreams
LISTEN

9

Faerie Circle Dance
LISTEN

10

Faeries in Flight
LISTEN

11

On Gossamer Wings 2
LISTEN
Have Questions? Contact Healing Today
info@healingtoday.com
Healing Today Home Page Back to Music Store Home
To Order by regular mail: On a sheet of paper please list items you would like to order along with your name and address. Please include your email address. Make payable to All World Enterprises and mail to;

All World Enterprises
PO Box 4825
Plant City, FL 33563