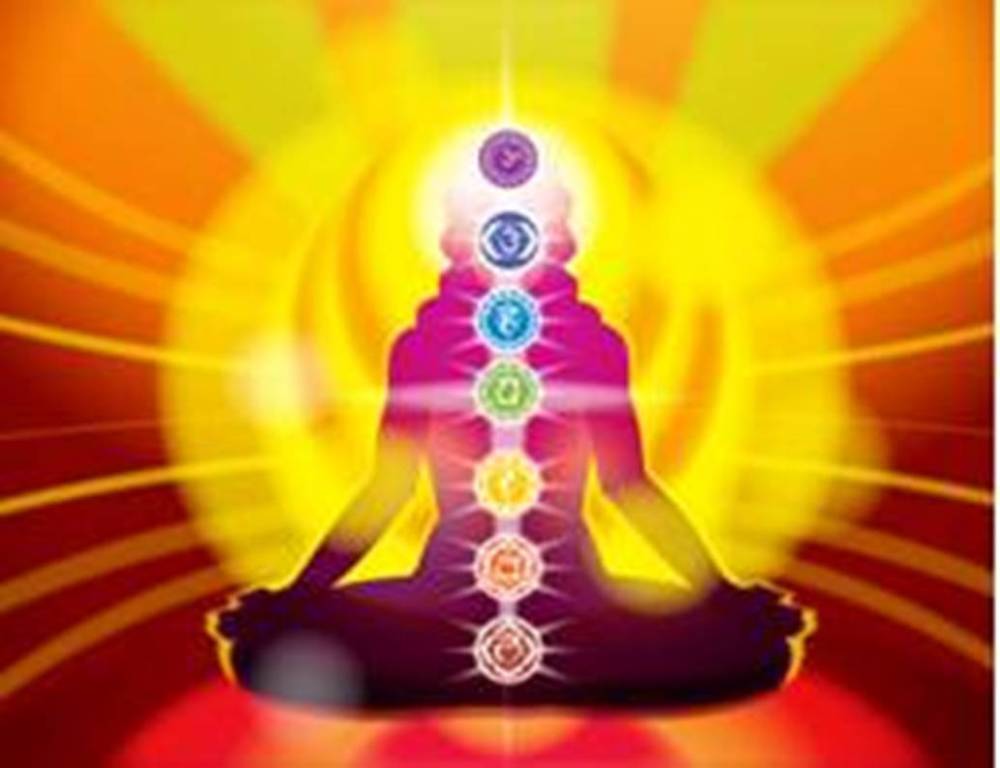 Chakras - Técnicas para Despertar y Equilibrar
Conéctate con tu cuerpo y aprende a sintonizar los poderes curativos de tus chakras, encuentra la alineación y el equilibrio para traer armonía a tu vida.

Aprende técnicas holísticas para reconectarte con los siete principales puntos de energía en tu cuerpo usando pranayama, mudras, tonificación, gemas y aromaterapia.

Siéntase centrado, equilibrado y rejuvenecido con la práctica diaria de estas técnicas.
Norma Mora impartirá la clase. La clase son siempre interesantes y con plena información y práctica.

El taller incluye un baño de sonido con cuencos tibetanos al final de la clase.
La ubicación de las clases es cerca de la A1A en Hollywood Beach, 33019. La direccion exacta de las clases se enviará con la confirmación de inscripción. La clase tiene un tamaño limitado y requiere pre-inscrpción.
Octubre 11; 11am-2pm: $55

Favor de usar el botón para registrarse para la clase: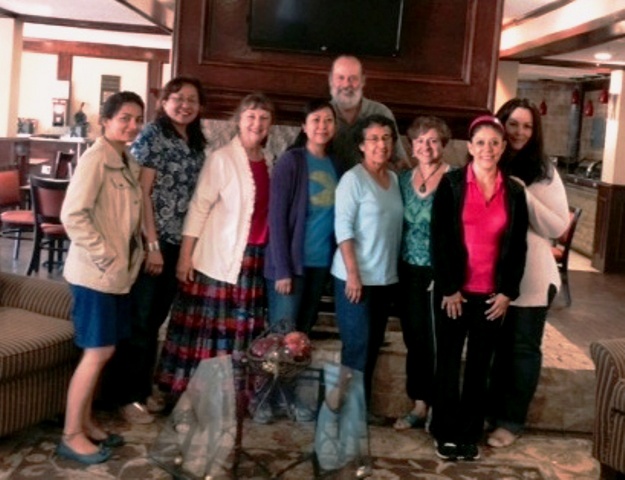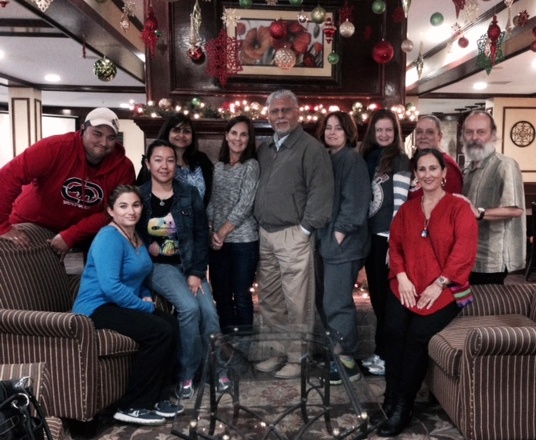 Maestra de Reiki, Norma Mora 813-401-1441
Para más información mande un email a reiki.espanol@gmail.com

Otros seminarios que ofrecemos en Español
Clase de Péndulo y Sesión de Cuencos Tibetanos
Ven a aprender el usos prácticos del péndulo para potenciar tu salud, potenciar tu prácitca holística, aprender de ti, encontrar respuestas o solo por diversión.

Fecha: Jueves 7 de Diciembre, 2017

Horario: 11am - 2pm

Lugar: Hollywood Beach, Florida

La dirección se enviara con la confirmación de inscripción. Tenemos cupo limitado

El curso incluye historia y usos prácticos del péndulo y como combinarlo con Reiki. Puede traer su péndulo o comprar uno durante la clase. Va a tener una variedad amplia para escoger su péndulo.

También se incluye una sesión de meditación con cuencos tibetanos (45 min).

La clase empieza a las 11am-2pm. Por favor traiga ropa cómoda y su comida y bebida a la clase para su comodidad. Puede traer su alguna mantita para taparse y su estera de yoga (yoga mat) si desea recostarse durante la meditación de cuencos tibetanos.

Clase de Péndulo y Sesión de Cuencos Tibetanos. $ 35.00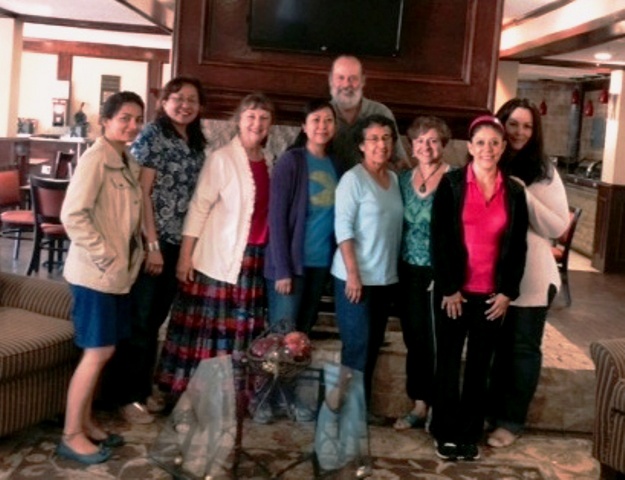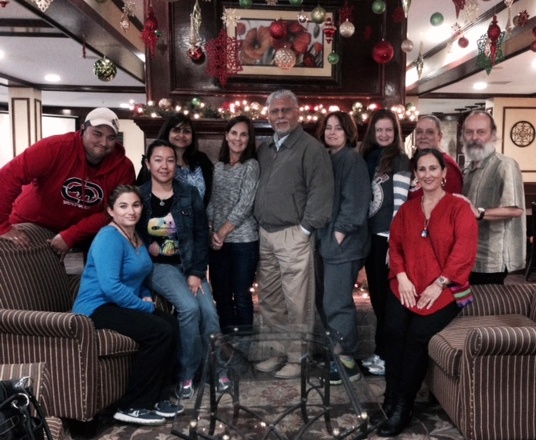 Maestra de Reiki, Norma Mora 813-401-1441
Para más información mande un email a reiki.espanol@gmail.com
Clases de Reiki en Espanol haz clic aqui
Reiki Cursos de Estudio en Casa
Fundamentos de la Energía Reiki
Fundamentos de la Energía Reiki
Clases de Reiki en Espanol
http://reikienespanol.com/
Reiki training is offered in Central Florida area. Close to Deltona, Daytona, Titusville, Brevard, Melbourne, Oviedo, Port Orange, Orange City, Cassadaga, Clermont, New Smyrna Beach
medicina natural metodos de sanación natural clases en español chakra training #Chakras
#ChakraBalancing #chakrahealing learn about chakras


cursos de Reiki en español Reiki en español Cursos de Reiki en Atlanta, Georgia

Energía Universal Aprende Reiki Certificado de Reiki Clases de Reiki

Maestro de Reiki Medicina Holística Sanación Hoy Entrenamiento de Reiki

Escuela de Reiki Terapias de Reiki Terápias de Reiki

Clases certificadas de Reiki Healing Spanish Reiki Classes Principios de Reiki

Iniciación de Reiki Sintonización de Reiki Practicante de Reiki Maestro Certificado de Reiki

Estudia Reiki Reiki naturopatía Usui Reiki en Espanol Chacras

Testimonios de Reiki Equilibrar Chacras Equilibrar Chakras Armonia y vida

limpieza de Aura Maestria Reiki Sesión Reiki Iniciación de Reiki

Curación natural curación de energía armonizar campos energéticos Aprende Reiki

Reiki training in Plant City Florida in the Tampa Bay area.
New Reiki Classes coming soon to High Springs and Gainesville Florida.
Clases de Reiki en Espanol
http://reikienespanol.com/
We are excited about new locations for our classes in Florida.
High Springs location: Jacksonville, FL. 90 miles, Tampa 145 miles, Gainesville 23 miles, Orlando 134 miles, Tallahassee 130miles, Valdosta, Georgia 90 miles.
Rejuva Med Spa in Tampa: Clearwater, FL 17 miles, Oldsmar 10 miles, St, Petersburg 28, Hudson 32 miles, Spring Hill 42 miles, Bradenton 51 miles, Plant City 37 miles, Brandon 26 miles.
East Lake location near Tarpon Springs: New Port Richey, FL 10 miles, Largo 21 miles, Sarasota 55 miles, Ft Myers 143 miles, Ocala 99 miles, Lakeland, FL 56 miles.
Reiki classes for Jacksonville, Florida. The workshops offered in High Springs are only 90 miles from downtown Jacksonville.
Reiki master teacher, beginner basic level 1 class, level 2 distant healing, symbols, classes, workshops, school, lessons, course, mind body spirit, spiritual, emotional, etheric, subtle bodies, energy healing, chakra, touch healing, body work, somatic, therapy, healing circle, treatment, session, Usui, chi, tai chi, ancient Japanese healing art, alternative medicine, holistic health, complementary healing, natural healing modalities, earth, universe, Tampa Bay area, St. Petersburg, Clearwater, Florida, Sarasota, Orlando, Lakeland, Plant City, Central Florida, suncoast, gulf coast, eastern, groups, organizations, programs, yoga, Home study, learn at home, correspondence course school distant attunement distance training. online teacher provides online attunement initiation
New Universal Consciousness and the New Universal Church
http://healingtodayusa.weebly.com/
Now offering Reiki classes, workshops in Big Sandy Tennessee near Nashville, Memphis, Clarksville, Paris Camden, Jackson. TN Reiki training, certification, and distant attunements now available for all of the USA, Canada, Home study for Alabama Alaska Arizona Arkansas Correspondence classes and teachers for California Colorado Connecticut Delaware Florida Georgia: Hawaii Idaho Illinois Indiana:
Iowa: Kansas: Kentucky: Louisiana: Maine: Reiki online courses for
Maryland: Massachusetts: Michigan: Minnesota: Learn Reiki from home in Mississippi Missouri Montana: Nebraska:
Nevada: New Hampshire: New Jersey: New Mexico
New York: 2 North Carolina: North Dakota Ohio:
Oklahoma: Oregon: Pennsylvania: Rhode Island: 1 South Carolina: South Dakota: Tennessee: Texas: Utah
Vermont Virginia Washington West Virginia: Wisconsin Wyoming
Reiki classes in Hollywood Florida now serving Miami, area.southeast florida.
Now offering private classes in the greater Atlanta area, Georgia, Marietta, GA, Dallas, GA powder springs, cartersville, Fair oaks, Douglasville, Acworth Kennesaw Roswell, Georgia Reiki classes workshops
Now offering Reiki classes in St. Louis, Missouri. Reiki workshops for all levels including Reiki Master training.The Reiki workshop class in St Louis, Mo is closest Reiki training for Springfield, IL or Springfield, MO. Reiki class in Chicago IL will be held soon. Until then please enroll in Missouri classes. Students from Evansville Indiana also attend Reiki class in St Louis or Big Sandy Tennessee. Saint Louis classes are close to Columbia and Jefferson City, MO Washington, Mo Fulton, MO Mt Vernon Highland, Illinois,
Starting in Dec. 2008 we will be offering Reiki classes for all levels in Cincinnati Ohio on a monthly basis. These affordable training workshops will be provided by Reiki Masters trained in several Reiki traditions. These classes are close to Lexington, Kentucky, Louisville, KY, Dayton, OH, Columbus Ohio, and much of southern Indiana