The Women's Retreat at All World Acres will be held on November 16-18, 2018.
Event will be similar to the 2017 program (below) and will be updated soon.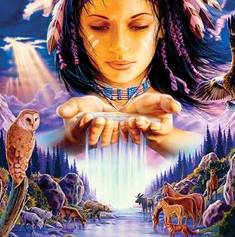 Come join us for the Women's Shamanic Retreat, February 24-26 at All World Acres in the Tampa Bay area. Restore your connection with Mother Earth through a journey of cleansing, healing, and empowerment. At this retreat you will have a unique opportunity to learn and experience ancient practices which will help you to reach a deeper connection with your inner self. This experience is open to all women 18 years and older. The Retreat will be facilitated by Norma Mora and Donella Favorite. Scroll down the page for registration and site info.
Friday:
2pm Gate opens for registration and camp set up.
4pm Meet and Greet. Get to know your hosts and the other participants in the retreat.
5pm Medicine Wheel for Women: An introduction to a traditional medicine wheel that is used as a guide for spiritual journey.
6pm Dinner.
7pm New Moon Shamanic Ritual. We will begin with discussion and preparation for the ritual that will take place on Saturday night.
8pm Shamanic Drumming: Introduction to drumming and ecstatic dance. We will then connect and share with spirit through a shamanic drum circle journey.
Saturday:
9am Breakfast
10am Greeting the Day. We will gather in main circle and celebrate the new day with chanting.
11am Tea Ritual. We will prepare our tea using sacred herbal blends and share a Tea Ritual with specific intentions.

12pm Totem Animals: In this workshop we will discuss the significance of totem animals. We will also connect with our personal totem to help guide us through our journey.
1pm Lunch. After lunch we will prepare our food to be eaten after sweat lodge.
3pm Preparation of Sacred Sweat Lodge. Group will help to build and cover the lodge. We will start the fire and every participant will have the opportunity to include their own intention into the stones. We will learn about the sacred stones from a native American perspective.
4pm Communing with Self through Nature: Each participant will spend time with a particular aspect of nature. We will then, through meditation, learn what nature has to teach us about self healing and enlightenment.
5pm Free time. Use this time to rest and prepare yourself for sweat lodge.
6pm Sacred Sweat Lodge. This is a ceremony of purification and rebirth. We will come closer to ourselves as we heal, seek wisdom, and purify the mind, body, and soul. The community dinner will follow the sweat lodge
9pm New Moon Shamanic Ritual. A New Moon marks the beginning of a new cycle, a fresh start. It represents a time of rebirth and growth. The New Moon is an ideal time to plant seeds of intention for what you wish to manifest in your life. We will create sacred space for ourselves.
Sunday:
9am Breakfast.
10am Women's Medicine Shield: Learn to use objects decorated with symbolic designs that reflect your personal vision and spirit guide to create your own sacred medicine shield.
12pm Lunch. This time will also be used for review and discussion.
3pm Gates close


All healthy meals are included with admission and will contain seasonal vegetables and fruits. There will be a vegan/vegetarian option and a meat (chicken). Please let us know in advance of any food allergies.
What to bring with you: Blanket for lodge, cushion or yoga mat to sit on floor or you may sit on ground. Notebook and pen. Special items for shield medicine such as crystals, feathers, rocks, bells, etc.
Bring drums, bells, rattles, shakers, etc. for drum circle. Warm socks. Sacred items you want to charge during ceremonies, lodge, and moon ritual. Water bottle. All personal hygiene items and camping gear. More detailed info will be included in confirmation email.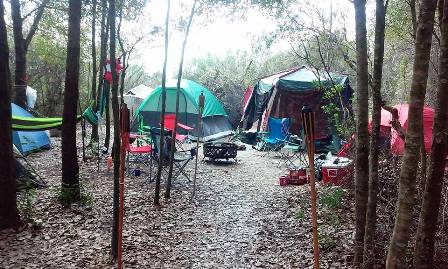 Camping together with the other participants is another important part of the overall experience. If you have your own tent then please bring to event. If you do not have tent or camp bed then there will tents onsite that may be shared. Please do bring your pillow and other personal bedding.
The bath house has comfortable hot showers and electric for personal use including a charging station for phones, etc.
Attendance for this event will be limited so it is recommended that you register as soon as you are sure that you will attend. It must be pre-registered online. There is no at-the-gate option. When it fills up, we will immediately remove the online registration button. Directions and other info to help you prepare for event will be emailed to you with payment confirmation. Please be sure when you register because there will be no refunds. All funds from this event are a donation to help support the sanctuary. All of the work is done by unpaid volunteers.
The activities at this retreat are based on attendance for all 3 days. It is important that all guests arrive on Friday (please no later than 7pm). All guests must be pre-registered and there will be no admission allowed on Saturday. If you cannot arrive on Friday then this event is not for you.
The site for this event, All World Acres, is a not for profit sanctuary and campground that is supported by the community it serves. AWA has hosted more than 150 different events over the past 16 years. The site includes the community-built "Brent Stull Memorial Bathhouse" with hot showers and flush toilets, a covered stage, garden circle, organic garden, cafe, general store, and an air conditioned community center. There is electric on site to charge phones and other personal needs. RVs are welcome but there are no hook ups.
All of the work done to prepare and facilitate the events are done by volunteers. Their only compensation is the satisfaction of working in a family-like environment to better the community at large. We hope all visitors will want to "join the family". AWA is located at 4715 Bruton Rd. Plant City, Florida 33565. Admission is only permitted during scheduled events (no drop bys).
Detailed directions to All World Acres will be included in email confirmation.
Have Questions? You may email to info@healingtoday.com or call Norma at 813-401-1441
It is recommended that first time visitors to All World Acres review site policy and Frequently Asked Questions (some may not specifically apply to this event) here; Site Policy