Holistic Health Family Gathering
March 9-11, 2018
Creating Awareness of Viable Healthcare Options

For thousands of years, the healing traditions of the world have focused on healing the whole person: mind, heart, body, and spirit. Join us on March 9-11, 2018 to learn about and experience ancient and new whole-focused healing modalities at All World Acres in Plant City, Florida.

Experience: • Workshops • Vendors • Reiki • Chromacoustic Sound Bath • Meditation • Thetahealing • Yoga with Singing Bowls • Sweat Lodge • Crystal Mandalas • Essential Oils • Native American Stone Healing • Edible Wild Food Walk • Food as Medicine • Frame Drum Workshop • Drum Circle
More detailed info will be added as we get closer to event. Here's some of the activity from the April event. This year will be similar.
General Info
The site for this event, All World Acres, has hosted more than 120 different events over the past fifteen years. AWA is a not for profit sanctuary and campground that is supported by the community it serves. All of the work done to prepare and facilitate this event is done by volunteers. Their only compensation is the satisfaction of working in a family-like environment to better the community at large. We hope all visitors will want to "join the family". AWA is located at 4715 Bruton Rd. Plant City, Florida 33565. Admission is only permitted during scheduled events (no drop bys). First time visitors should review Site Policy.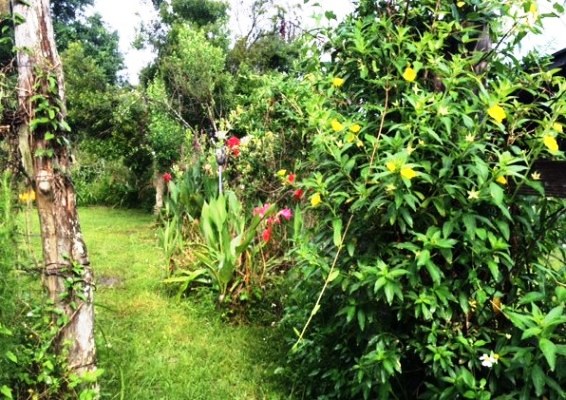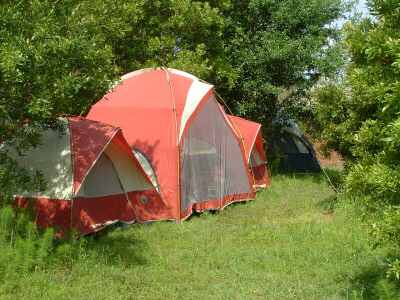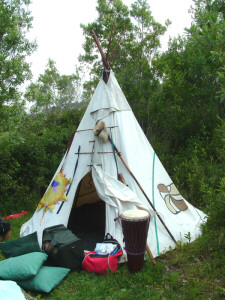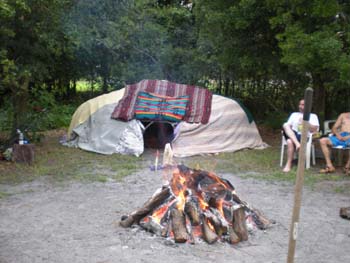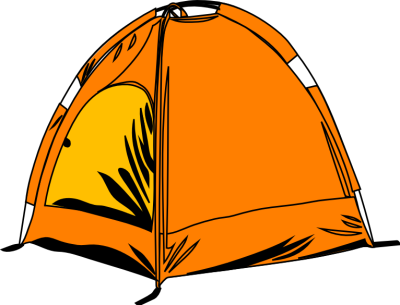 Come and camp for the whole weekend. This is a wonderful way to build community in a comfortable village atmosphere. Nightly bon fires for fellowship, nice shaded camping spaces and a bathhouse with hot showers.
The Blue Heron Cafe
The on site cafe will be open every day of the event. Home cooked meals, drinks, and snacks are available at reasonable prices.
Vendors and Presenters
Interested in vending, and/or presenting a demonstration or workshop? Contact Ashley Rae authorashleyrae@gmail.com
Admission
Full Event Admission amount is for the whole weekend and includes all workshops, activities, and camping on Friday and Saturday night. The full event price for adults is only $30 in advance or $40 at the gate. Cost for youths 11-17 years old is only $10 for the whole weekend. Children 10 and younger are free. For those who can only attend for one day, a day pass is offered at $15 in advance or will be available at the gate for $20 and good from 9am-9pm (no camping). Gates open 3pm on Friday, 9am on Saturday and Sunday. Please do not arrive after 9pm on any evening.
All World Acres is located at 4715 Bruton Rd. Plant City, Florida 33565. Please follow these directions and not your GPS or Google maps as they will lead you to the wrong street.

From Orlando: Exit I-4 #21 SR 39. Go north on SR39 for 5.2 miles and then left on Bruton Rd. Follow Bruton for 2.1 miles to 4715. Look for green sign on left with black unicorn. From Tampa or south of Tampa: I-4 Exit #21 SR 39. At exit turn left at light and go north on SR39 for 5.2 miles and then left on Bruton Rd. Follow Bruton for 2.1 miles to 4715. Look for green sign on left with black unicorn. From North of Tampa: Exit off I-75 onto SR54. Go east on SR54 to Zephyrhills. In Z-hills go south on US-301 for about a mile and merge left onto SR39 south. Follow SR39 south to right on Bruton Rd. Follow Bruton for 2.1 miles to 4715 Bruton Rd. 813-748-0761
Please join our Facebook group. We use this for updates on events at All World Acres. https://www.facebook.com/groups/167833639991009/
Online Registration
Full Event admission; all activities and camping for the entire event $30:
Youth full event admission $10:
Day Pass; Saturday or Sunday 9am-9pm (no camping) $15:
Vending (no food vendors) cost per 10x10 space; (plus the cost of admission) $10:
Questions?
Help and answers to questions are always available.
Email to; info@healingtoday.com or call 813-748-0761.
Reasons to Pre-Register
1. It cost less than at the gate.
2. Pre-registered will receive priority in activities that may have space limitations such as the sweat lodge.
3. It makes it easier for the volunteers to prepare for the event.
4. It makes it easier for the volunteers working the registration booth at the event.
5. It provides the funds necessary for event preparation.
Frequently Asked Questions

Site Policy
The Holistic Health Faire in the Tampa Bay area, Florida. Workshops, classes, seminars at this wonderful retreat sanctuary in Central Florida. The event will include training and practice of many different alternative, complementary, natural healthcare activities. Natural Health modalities and practices will include Reiki, Tai Chi, Yoga, Theta Healing, Native Stones, Massage therapy, Energy Healing, Intentional healing, Herbs, Qi Gong, Crystals, Singing Bowls, Meditation, Aromatherapy.