Csongor Daniel presents: Stop Pain and Restore Health with Bioenergy Healing

Conger Daniel was one of the first officially recognized bioenergy healers in the former Yugoslavia, trained by the legendary ZdenkoDomancic (Documentary: Think about It). While his teacher has healed more than a million people, Csongor has no such ambitions. Instead, he would like to teach a million how to become healers themselves.
In the U.S. since 1991, he has become an internationally known healer and lecturer and the first honorary president of the International Biotherapy Association which was based in the UK.
Csongor's lectures and his internationally sold book: Biotherapy: A Healing for the 21st Century are approved for continuing educatio for massage therapists throughout Florida. He also has a double DVD: Energizing T'ai Chi Chi Kung: The 18 Steps for the Absolute Beginner; as well as a children's book: The Girl with the Healing Hands.
Widely recognized as one of the fastest and most powerful healing methods that have ever been developed, bioenergy healing is relatively easy to learn. Csongor's unique, light, and humorous lectures are entertaining, fun, and highly educational.
Grey Ghosthawk presents: Sweatlodge Ritual

<![if !vml]>
<![endif]>
Throughout history Indigenous peoples around the world have utilized Sweat Lodges in many forms to purify/cleanse themselves through Ritual Prayer ceremonies while inside these structures. While the actual method or procedure might be different, the theme and intention was the same; to cleanse themselves "mind, body, soul, spirit and anything else that tags along".
This Lodge honors those traditions and strives to bring about that same connection to Creator with the cleansing of our bodies.
Proper preparation for the Lodge is to consume as much water as you deem necessary and to not eat anything heavy on your system 6-8 hours before the Lodge as it could cause an upset stomach which would not be a good thing. As well, consumption of alcohol is not allowed at least 12 hours prior to the Lodge. This is for your protection and well-being.
If you have any ritual items (medicine bags, stones, jewelry, or just special items), bring them for placement on the altar to be empowered with the energy of the Lodge. If you want to bring a blanket of your own to place on the Lodge this is welcomed so as to share your own energy with all there. You can bring an Energy exchange if you desire to share with the Water Pourer and Fire Tender. A traditional exchange is a tobacco offering but it can be anything as long as it comes from the heart in a sincere way.
Native American Stone Healing
All stones have energy, come learn how Native Americans have used Stones of all sorts to facilitate various types of healing. Have a chance to experience firsthand how some of these stones feel being used on you and by you. This is a "Hands On" workshop.
Grey Ghosthawk is the HP of the FOUR WINDS LODGE, a Temple of the Sacred Path, ATC. A teacher and ceremonialist that has been on the Native Path for over 20 years, studying and learning from many elders of many tribes and traditions. Apprenticed to an Apace/Mexican Metis medicine man for 12 years, has learned many healing modalities and been given rights to perform certain Rituals- Sweat Lodge, Vision Quest, Full Moon Ritual, and others. He does healing circles making use of many techniques, massage, Stone Healing, Chakra balancing, aroma, Reiki, reflexology, and other methods to help people find a balanced energy in their lives. He does Native style beadwork and custom leatherwork and has been actively teaching workshops on various Native topics for the past 15 years.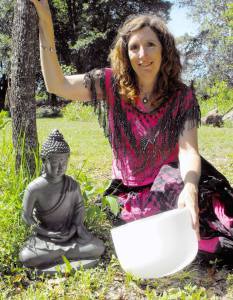 Dru Ann Welch
As a healing facilitator, Dru Ann Welch has helped many to reduce or eliminate their physical and emotional pain by using individual and combined techniques she has learned in her 15+ years of experience in the fields of sound healing and energy work. She is a Reiki Master/Teacher, a certified H.E.A.L. Technique® practitioner as well as a Crystal Singing Bowl Practitioner.

Dru Ann is the author of 11 books, creator of 2 oracle decks and the performing artist on 3 CD's. She is a Tarot Reader and an Intuitive Counselor. She holds a degree in education and teaches with a passion.

As a Crystal Singing Bowl Practitioner, Dru Ann truly enjoys presenting Sound Baths at events.

Dru Ann has presented to many audiences at expos, holistic fairs, festivals and churches.

Dru Ann was featured as one of 150+ Thought Leaders in Tedx Speaker Corey Poirier's recent book, Enlightened Becoming the Best Version of You in 5 Easy Steps and is one of the contributors to The Good Witch's Guide

Her musings in the form of quotes, blogs and articles have been featured on The Wellness Universe ,in Circle Magazine ( Imbolc Issue 119/pg 42) The Spirit Ezine (May 2015) and on the PBN News Network.
Healing with Crystal Singing Bowls -Chromoacoustic Sound Bath
Bring your crystals and anything else you'd like to charge to heal your chakras, and something comfortable to lie on. This Chromoacoustic Sound Bath and Guided Meditation will help you let go of old and on-going stress, fill yourself up with healing energy and peace, and relax physically, mentally, emotionally, even spiritually.
<![if !vml]><![endif]>Ashley Rae
presents:

Group ThetaHealing® Session

ThetaHealing® is a psychic healing modality that uses elements of meditation, psychology, and energy work to manifest instant change. In this workshop, the group will experience a meditation to bring them into the Theta brainwave, learn how to muscle test to communicate with your subconscious, and experience several instant healing techniques unique to Thetahealing®. Make sure you drink plenty of water before this workshop begins, and bring water to drink.
Practical Radiance: a Holistic Approach to Self-Empowerment & Healing
Join Ashley Rae to experience and practice simple, powerful, and practical methods for reducing stress, shifting yourself out of pain, anger, fear, and tension at will, and improving your mood and energy levels to change how you experience and enjoy your life, no matter what is going on.
Reiki Circle
Experience and Practice Hands On Healing in a group healing session, to wrap up your weekend healing experience before you head back to home and work.
Ashley Rae is an author, SageWoman magazine blogger, intuitive counselor, Practical Radiance Coach, ThetaHealer, Reiki Master, teacher, and event organizer based in Orlando, Florida. She has worked with Tarot and other intuitive guidance methods since 1994, performed vibrational healing with her crystal singing bowls at events all around Florida since 2007, cured herself of clinical depression and Post Traumatic Stress Disorder using methods she now teaches in her Practical Radiance courses and coaching sessions.
Michelle Smith
<![if !vml]>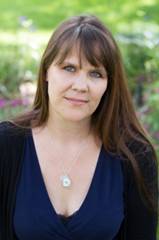 <![endif]>
Group Hypnosis Session -
In this workshop, Michelle will be sharing the benefits of hypnosis and leading a healing group hypnosis session.
(Personal note from Ashley Rae – I begged Michelle to bring her gifts to our faire. Her voice is magic, SO powerful, and everyone deserves an opportunity to experience the deep relaxation and healing potential of hypnotherapy. I will happily share my experiences with anyone who asks.)
Rev. Michelle Smith is an ordained interfaith minister and a clinical hypnotherapist. Her love of hypnosis and the results she's experienced with it have driven her to develop a specialization in regression therapy and family centered hypnosis. Her hypnosis practice addresses areas such as: stress reduction, smoking cessation, weight loss, enhancing self esteem, insomnia, fertility, pregnancy and childbirth, grief and loss, and resolving birth trauma.
Niki Kissell
<![if !vml]>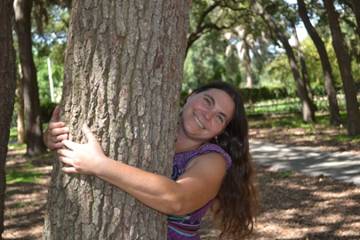 <![endif]>
Sexual Empowerment & Healing
We cannot heal our whole selves without healing our sexuality, and we cannot heal our sexual selves without healing ourselves as a whole. In this workshop we will explore how this aspect of ourselves becomes fragmented and how a focus on healing our sexual selves is one of the most critical forms of healing and overall self-empowerment there is. You will be given some tools that you can take with you on your healing journey as well as resources that will help you continue your healing and empowerment.
Chakra Puja
The chakras are energy centers that connect us with ourselves and the world around us. Tuning into the chakras can provide valuable insight into energetic blockages and how to heal them. A puja is a ceremony that forms intentional connections to those around us in sacred space. During this puja we will connect with each other through the chakras as we help to heal one another.
Rev. Niki Kissell is a sacred sexuality educator, minister, Reiki Master, healer, Access Bars Practitioner, Oneness Blessing giver, and meditation leader for guided imagery. She is the owner and Chief Guide at Circle of Light Unlimited, a healing and community center in Bradenton.
Sean James Lamore
<![if !vml]>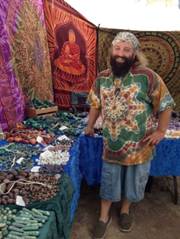 <![endif]>
Stone Mandala Creation for Meditation - Saturday, 4pm at his vending site
Join Sean the Rock Guy for a fun and magickal time playing with shiny rocks. We all have different ways of finding peace and harmony in our lives and creating beautiful designs or powerful energy generators with stones is another way to manifest that calm center. We will have Sean's entire collection of gems and minerals to create a collective mandala! Stop by Peace, Love & Rocks with your creative soul and add to this beautiful creation.
The Holistic Health Faire in the Tampa Bay area, Florida. Workshops, classes, seminars at this wonderful retreat sanctuary in Central Florida. The event will include training and practice of many different alternative, complementary, natural healthcare activities. Natural Health modalities and practices will include Reiki, Tai Chi, Yoga, Theta Healing, Native Stones, Massage therapy, Energy Healing, Intentional healing, Herbs, Qi Gong, Crystals, Singing Bowls, Meditation, Aromatherapy.