Mama Gina
<![if !vml]>
<![endif]>
Concert - Friday, 7pm at the stage
Frame Drum Meditation Workshop - Friday, 8:30pm at the firepit
Mama Gina will share how she uses the frame drum in her personal meditative practice. You'll get an opportunity to play a bit and sing and chant into the drum, and then we'll settle in for a brief meditation. If you have any kind of frame drum, please bring it!
Drum Circle following this workshop!
Mama Gina, along with her alter-ego Nine Toes the Bard, travels the country, strumming 12 string acoustic, tapping frame drum and djembe, singing truth with a side of blues, and sharing the mysteries that the Gods, Goddesses and other extraordinary souls whisper in her ear.
With four - count 'em 1, 2, 3, 4 - CDs under her belt, and her collaboration with 13 other amazing Pagan bands/musicians on "The Green Album", she's really listening to those Gods and Goddesses, and receiving airplay on music podcasts and radio within and beyond the Pagan realm, including, International Pagan Radio, Ravengrove Radio, Wyldwood Radio, Murphys Magic Mess onKZUM.org in Lincoln, Nebraska, the Ragin Pagans Pagan Sunrise and Jerry Waller's Biscuits, Bacon n BLUES, both on WKRP in Orlando, Florida, and Bree Nobles' Women of Substance Radio in California, where she won the distinction of having her song "Weed" place in the top 20 playlist for all of 2015. This Bard is just a little bit giddy about being nominated for Female Vocalist of the Year 2017 for the 2017 International Pagan Music Awards.
Mama Gina will be sharing songs from her previous endeavors, as well as highlighting some new, zany songs from her upcoming "Nine Toes the Bard" CD - due out Spring 2017. Bring your friends and family! Bring your shakes, rattles and drums! Get ready to sing along! Come celebrate the Bard!
Grey Ghosthawk
<![if !vml]>
<![endif]>
Morning Sweatlodge Ritual - Saturday 9am at the lodge
Throughout history Indigenous peoples around the world have utilized Sweat Lodges in many forms to purify/cleanse themselves through Ritual Prayer ceremonies while inside these structures. While the actual method or procedure might be different, the theme and intention was the same; to cleanse themselves "mind, body, soul, spirit and anything else that tags along".
This Lodge honors those traditions and strives to bring about that same connection to Creator with the cleansing of our bodies.
Proper preparation for the Lodge is to consume as much water as you deem necessary and to not eat anything heavy on your system 6-8 hours before the Lodge as it could cause an upset stomach which would not be a good thing. As well, consumption of alcohol is not allowed at least 12 hours prior to the Lodge. This is for your protection and well-being.
If you have any ritual items (medicine bags, stones, jewelry, or just special items), bring them for placement on the altar to be empowered with the energy of the Lodge. If you want to bring a blanket of your own to place on the Lodge this is welcomed so as to share your own energy with all there. You can bring an Energy exchange if you desire to share with the Water Pourer and Fire Tender. A traditional exchange is a tobacco offering but it can be anything as long as it comes from the heart in a sincere way.
Native American Stone Healing - Saturday 5pm at the stage
All stones have energy, come learn how Native Americans have used Stones of all sorts to facilitate various types of healing. Have a chance to experience firsthand how some of these stones feel being used on you and by you. This is a "Hands On" workshop.
Grey Ghosthawk is the HP of the FOUR WINDS LODGE, a Temple of the Sacred Path, ATC. A teacher and ceremonialist that has been on the Native Path for over 20 years, studying and learning from many elders of many tribes and traditions. Apprenticed to an Apace/Mexican Metis medicine man for 12 years, has learned many healing modalities and been given rights to perform certain Rituals- Sweat Lodge, Vision Quest, Full Moon Ritual, and others. He does healing circles making use of many techniques, massage, Stone Healing, Chakra balancing, aroma, Reiki, reflexology, and other methods to help people find a balanced energy in their lives. He does Native style beadwork and custom leatherwork and has been actively teaching workshops on various Native topics for the past 15 years.
Ashley Rae
<![if !vml]>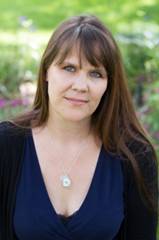 <![endif]>
Yoga ft. Crystal Singing Bowls– 10am Saturday
Yoga will be led by Norma Mora, bowls played by Ashley Rae. This combination of sound healing, movement, and breath is not to be missed!
Healing with Crystal Singing Bowls -Chromoacoustic Sound Bath – 830pm Saturday:
Bring your crystals and anything else you'd like to charge to heal your chakras, and something comfortable to lie on. This Chromoacoustic Sound Bath and Guided Meditation will help you let go of old and on-going stress, fill yourself up with healing energy and peace, and relax physically, mentally, emotionally, even spiritually.
Group ThetaHealing® Session - 7pm Saturday
ThetaHealing® is a psychic healing modality that uses elements of meditation, psychology, and energy work to manifest instant change. In this workshop, the group will experience a meditation to bring them into the Theta brainwave, learn how to muscle test to communicate with your subconscious, and experience several instant healing techniques unique to Thetahealing®. Make sure you drink plenty of water before this workshop begins, and bring water to drink.
Practical Radiance: a Holistic Approach to Self-Empowerment & Healing – 10am Sunday
Join Ashley Rae to experience and practice simple, powerful, and practical methods for reducing stress, shifting yourself out of pain, anger, fear, and tension at will, and improving your mood and energy levels to change how you experience and enjoy your life, no matter what is going on.
Reiki Circle – 4pm Sunday
Experience and Practice Hands On Healing in a group healing session, to wrap up your weekend healing experience before you head back to home and work.
Ashley Rae is an author, SageWoman magazine blogger, intuitive counselor, Practical Radiance Coach, ThetaHealer, Reiki Master, teacher, and event organizer based in Orlando, Florida. She has worked with Tarot and other intuitive guidance methods since 1994, performed vibrational healing with her crystal singing bowls at events all around Florida since 2007, cured herself of clinical depression and Post Traumatic Stress Disorder using methods she now teaches in her Practical Radiance courses and coaching sessions.
Mary Scheidell
<![if !vml]>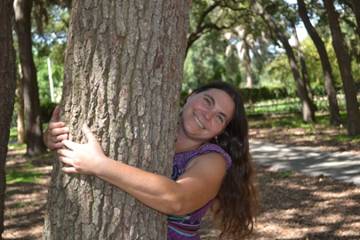 <![endif]>
Talking Transitions – Sunday, 3pm at the stage
This is a discussion on the more un-talked about aspects of going through a Spiritual transformation. Touching on how everyone's journey is different and tends for most to be a nonlinear path with ups, downs and at times, pauses in progress. We will also be talking about the "darker" aspects you may be going through while on your growth path. Will be touching on acceptance of all aspects of this life journey, and briefly discussing coping strategies including working with stones that can help with different parts of the process.
Mary Scheidell has been following an eclectic Pagan path for over 30 years. She is an ordained minister with the Universal Life Church, and has been a Reiki practitioner since 2013. As an Empath Mary has been growing her abilities over the years, and has found a calling in helping other newly realized Empaths on their journeys, and also with helping people accept and work through Life Transitions using Holistic methods.
Currently Mary is working on expanding her speaking schedule to reach more people, getting a YouTube channel launched, and getting her certification as a Holistic Life Coach. Mary Scheidell lives in Central Florida, and can be contacted at MaryScheidell@outlook.com
Michelle Smith
<![if !vml]>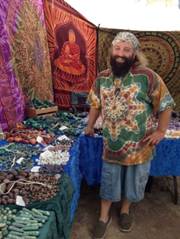 <![endif]>
Group Hypnosis Session - Sunday 11:30am at the stage
In this workshop, Michelle will be sharing the benefits of hypnosis and leading a healing group hypnosis session.
(Personal note from Ashley Rae – I begged Michelle to bring her gifts to our faire. Her voice is magic, SO powerful, and everyone deserves an opportunity to experience the deep relaxation and healing potential of hypnotherapy. I will happily share my experiences with anyone who asks.)
Rev. Michelle Smith is an ordained interfaith minister and a clinical hypnotherapist. Her love of hypnosis and the results she's experienced with it have driven her to develop a specialization in regression therapy and family centered hypnosis. Her hypnosis practice addresses areas such as: stress reduction, smoking cessation, weight loss, enhancing self esteem, insomnia, fertility, pregnancy and childbirth, grief and loss, and resolving birth trauma.
Niki Kissell
<![if !vml]>
<![endif]>
Sexual Empowerment & Healing – Saturday 2pm in the Community Center
We cannot heal our whole selves without healing our sexuality, and we cannot heal our sexual selves without healing ourselves as a whole. In this workshop we will explore how this aspect of ourselves becomes fragmented and how a focus on healing our sexual selves is one of the most critical forms of healing and overall self-empowerment there is. You will be given some tools that you can take with you on your healing journey as well as resources that will help you continue your healing and empowerment.
Chakra Puja – 2pm Sunday at the stage
The chakras are energy centers that connect us with ourselves and the world around us. Tuning into the chakras can provide valuable insight into energetic blockages and how to heal them. A puja is a ceremony that forms intentional connections to those around us in sacred space. During this puja we will connect with each other through the chakras as we help to heal one another.
Rev. Niki Kissell is a sacred sexuality educator, minister, Reiki Master, healer, Access Bars Practitioner, Oneness Blessing giver, and meditation leader for guided imagery. She is the owner and Chief Guide at Circle of Light Unlimited, a healing and community center in Bradenton.
Racheal Eichelkraut
Holistic Healing Advocate, Wellness Educator & Passionate Oiler
<![if !vml]>
<![endif]>
Healing with Essential Oils – 12pm Saturday at the stage
Creating whole body wellness through essential oils isn't as hard as it may sound! Supporting our bodily systems naturally is a vital part of how we feel during our day to day lives. Bring your curiosity and questions while we learn how easy it is to support our wellness. In doing so you have the opportunity to blend and take home your own rollerball!
Sarah Reagan Palm
<![if !vml]>
<![endif]>
Wild Edible Walk – 11am Saturday, meet at the stage
Join Sarah on a tour of the AWA property, learning how to identify and prepare wild edible foods. This is a hands on workshop.
Food as Medicine – 3pm Saturday at the stage
Food can cause disease or be used to heal from disease. Learn how to use food to heal from diseases such as: autoimmune disease, heart disease, diabetes, PCOS, high blood pressure, depression; and to prevent cancer.
Sarah Palm is a biologist, folk herbalist, and naturalist. She started studying foraging in Ohio at age 7. In 2008 she moved to Florida and started learning foraging from Andy Firk, Green Deane, Bob Linde, and Willow Lamonte. Sarah eats wild foods daily and her children are also foraging enthusiasts. Sarah has led wild edible walks for adults and children and taught wild edible cooking classes. Sarah and her son have many health conditions that are able to be controlled by diet and lifestyle changes, and Sarah is passionate about teaching people how to work towards better health.
Sean James Lamore
<![if !vml]>
<![endif]>
Stone Mandala Creation for Meditation - Saturday, 4pm at his vending site
Join Sean the Rock Guy for a fun and magickal time playing with shiny rocks. We all have different ways of finding peace and harmony in our lives and creating beautiful designs or powerful energy generators with stones is another way to manifest that calm center. We will have Sean's entire collection of gems and minerals to create a collective mandala! Stop by Peace, Love & Rocks with your creative soul and add to this beautiful creation.
The Holistic Health Faire in the Tampa Bay area, Florida. Workshops, classes, seminars at this wonderful retreat sanctuary in Central Florida. The event will include training and practice of many different alternative, complementary, natural healthcare activities. Natural Health modalities and practices will include Reiki, Tai Chi, Yoga, Theta Healing, Native Stones, Massage therapy, Energy Healing, Intentional healing, Herbs, Qi Gong, Crystals, Singing Bowls, Meditation, Aromatherapy.