Reiki Classes in several cities in the USA

Healing Today Reiki Masters have provided affordable Reiki classes to thousands of students since 1999. Reiki workshops are offered on a regular basis in several U.S. cities.
Reiki is a natural healing modality and should be available to everyone. We are proud that so many of our former students now use Reiki in their personal and professional lives.
Please visit website to learn more about Reiki and check our current schedule.
Tampa Bay Reiki classes; http://reikiclassesusa.com/florida/tampabay
Charlotte Reiki classes; http://reikiclassesusa.com/charlotte
Atlanta Reiki; http://reikiclassesusa.com/georgia/atlanta
Dallas Reiki classes; http://reikiclassesusa.com/texas/dallas
Orlando Reiki classes; http://reikiclassesusa.com/florida/orlando
Ft. Lauderdale/Miami Reiki training; http://reikiclassesusa.com/florida/southflorida
Savannah Reiki Classes; http://reikiclassesusa.com/georgia/savannah
New Orleans Reiki Classes: http://reikiclassesusa.com/neworleans
Seattle Reiki Classes: http://reikiclassesusa.com/seattle
St. Louis Reiki Classes; http://reikiclassesusa.com/stlouis


Reiki Classes in the USA http://reikiclassesusa.com
Online Reiki Classes are also available
http://reikiclassesusa.com/online
Reiki Home Study Courses are also available. Please see website.
http://healingtoday.com/homestudy.htm
http://newuniversalchurch.org/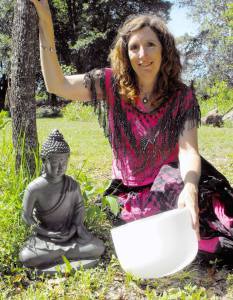 Dru Ann Welch
As a healing facilitator, Dru Ann Welch has helped many to reduce or eliminate their physical and emotional pain by using individual and combined techniques she has learned in her 15+ years of experience in the fields of sound healing and energy work. She is a Reiki Master/Teacher, a certified H.E.A.L. Technique® practitioner as well as a Crystal Singing Bowl Practitioner.
Dru Ann is the author of 11 books, creator of 2 oracle decks and the performing artist on 3 CD's. She is a Tarot Reader and an Intuitive Counselor. She holds a degree in education and teaches with a passion.
As a Crystal Singing Bowl Practitioner, Dru Ann truly enjoys presenting Sound Baths at events.
Dru Ann has presented to many audiences at expos, holistic fairs, festivals and churches.
Dru Ann was featured as one of 150+ Thought Leaders in Tedx Speaker Corey Poirier's recent book, Enlightened Becoming the Best Version of You in 5 Easy Steps and is one of the contributors to The Good Witch's Guide
Her musings in the form of quotes, blogs and articles have been featured on The Wellness Universe ,in Circle Magazine ( Imbolc Issue 119/pg 42) The Spirit Ezine (May 2015) and on the PBN News Network.

Healing with Crystal Singing Bowls - 29-bowl Chromoacoustic Sound Bath Meditation quartet with Norma Mora, Rachael Zen, and Ashley Rae. Bring your crystals and anything else you'd like to charge to heal your chakras, and something comfortable to lie on. This Chromoacoustic Sound Bath Meditation will help you let go of old and on-going stress, fill yourself up with healing energy and peace, and relax physically, mentally, emotionally, and spiritually.

What's In Your Toolbelt As I learned different healing modalities, I began to put together my own Spiritual Tool Belt. I think of it as a construction tool belt with healing tools in it. Each time I learn something new or come up with a new tip or trick for healing, I add it to my tool belt.
My hope in this workshop is to pass along to you some of my favorite tools, tips and tricks so that you can begin to build your own Spiritual Tool Belt and begin to make changes to really change your life.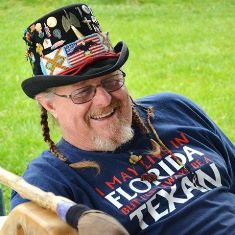 Grey Ghosthawk
Grey Ghosthawk is the HP of the FOUR WINDS LODGE, a Temple of the Sacred Path, ATC. A teacher and ceremonialist that has been on the Native Path for over 20 years, studying and learning from many elders of many tribes and traditions. Apprenticed to an Apace/Mexican Metis medicine man for 12 years, has learned many healing modalities and been given rights to perform certain Rituals- Sweat Lodge, Vision Quest, Full Moon Ritual, and others. He does healing circles making use of many techniques, massage, Stone Healing, Chakra balancing, aroma, Reiki, reflexology, and other methods to help people find a balanced energy in their lives. He does Native style beadwork and custom leatherwork and has been actively teaching workshops on various Native topics for the past 15 years.

Sweatlodge Ritual (with Donella Favorite as Fire-Tender)
Throughout history Indigenous peoples around the world have utilized Sweat Lodges in many forms to purify/cleanse themselves through Ritual Prayer ceremonies while inside these structures. While the actual method or procedure might be different, the theme and intention was the same; to cleanse themselves "mind, body, soul, spirit and anything else that tags along".
This Lodge honors those traditions and strives to bring about that same connection to Creator with the cleansing of our bodies.
Proper preparation for the Lodge is to consume as much water as you deem necessary and to not eat anything heavy on your system 6-8 hours before the Lodge as it could cause an upset stomach which would not be a good thing. As well, consumption of alcohol is not allowed at least 12 hours prior to the Lodge. This is for your protection and well-being.
If you have any ritual items (medicine bags, stones, jewelry, or just special items), bring them for placement on the altar to be empowered with the energy of the Lodge. If you want to bring a blanket of your own to place on the Lodge this is welcomed so as to share your own energy with all there. You can bring an Energy exchange if you desire to share with the Water Pourer and Fire Tender. A traditional exchange is a tobacco offering but it can be anything as long as it comes from the heart in a sincere way.

Native American Stone Healing
All stones have energy, come learn how Native Americans have used Stones of all sorts to facilitate various types of healing. Have a chance to experience firsthand how some of these stones feel being used on you and by you. This is a "Hands On" workshop.


Donella Favorite
Hi, I'm Donella. I've been following my own circuitous path for 48 years. I've meandered through Christianity, sauntered through Wicca, strolled amongst the Buddhists. Found the Native American path and decided to sit a spell. I've been facilitating Sweat Lodges for about 16 years and I'm still traveling. Life's all about the journey, not the destination.

Sweatlodge - see above.

Art Therapy - Painting and creating soothes the soul. Join us for an hour of therapeutic creative expression. All materials provided.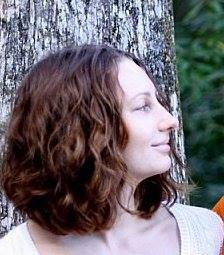 Sarah Reagan Palm
Sarah Palm is a biologist, folk herbalist, and naturalist. She started studying foraging in Ohio at age 7. In 2008 she moved to Florida and started learning foraging from Andy Firk, Green Deane, Bob Linde, and Willow Lamonte. Sarah eats wild foods daily and her children are also foraging enthusiasts. Sarah has led wild edible walks for adults and children and taught wild edible cooking classes. Sarah and her son have many health conditions that are able to be controlled by diet and lifestyle changes, and Sarah is passionate about teaching people how to work towards better health.

Wild Edible Walk
Join Sarah on a tour of the AWA property, learning how to identify and prepare wild edible foods. This is a hands on workshop.

Food as Medicine
Food can cause disease or be used to heal from disease. Learn how to use food to heal from diseases such as: autoimmune disease, heart disease, diabetes, PCOS, high blood pressure, depression; and to prevent cancer.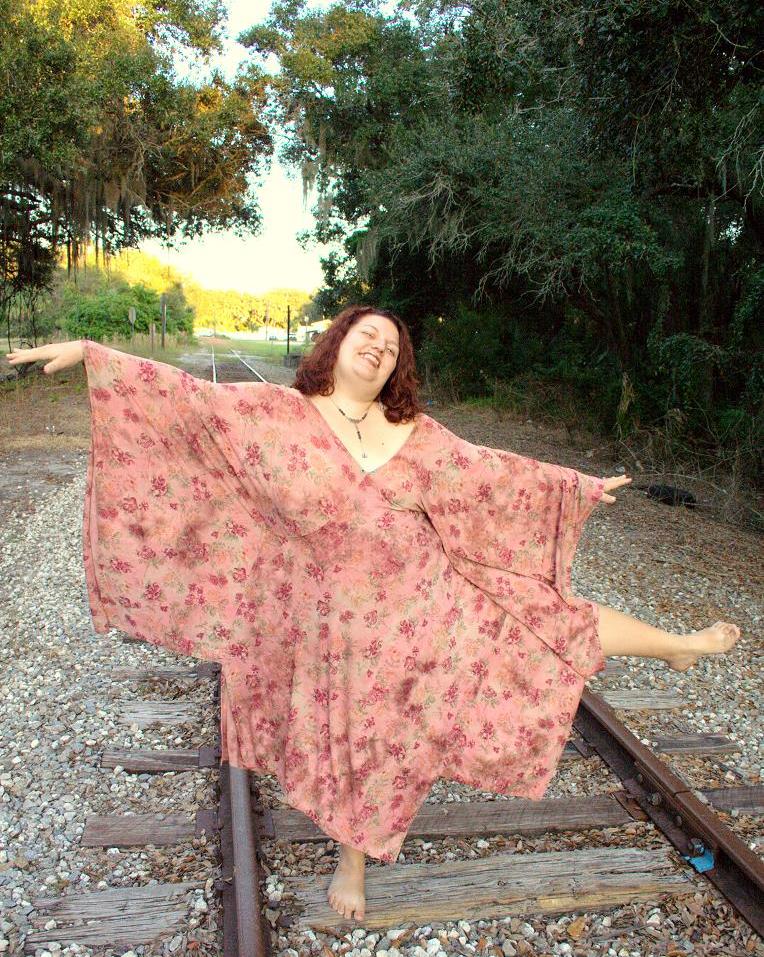 Ashley Rae
Ashley Rae is an intuitive, energy worker, writer, and teacher based near Orlando, Florida. She earned her Master of Fine Arts in Creative Writing in 2011 and published her first book, Not My Mother: a Memoir in 2012. Ashley has worked with tarot and other forms of divination since 1994, led workshops and classes on divination, healing, magick, and writing since 2008, and SageWoman magazine invited her to blog for them in 2013. Her blog is entitled Awakening Goddess. She is currently working on her second memoir: Family Secrets. Connect with her on Facebook and at her website: www.authorashleyrae.weebly.com

Writing To Heal
You don't need to have great writing skills in order to use writing as a tool for self-discovery, personal transformation, and healing. In this workshop we will discuss and practice a few writing techniques that help clear the mind, relieve stress, release anger and pain, and much more.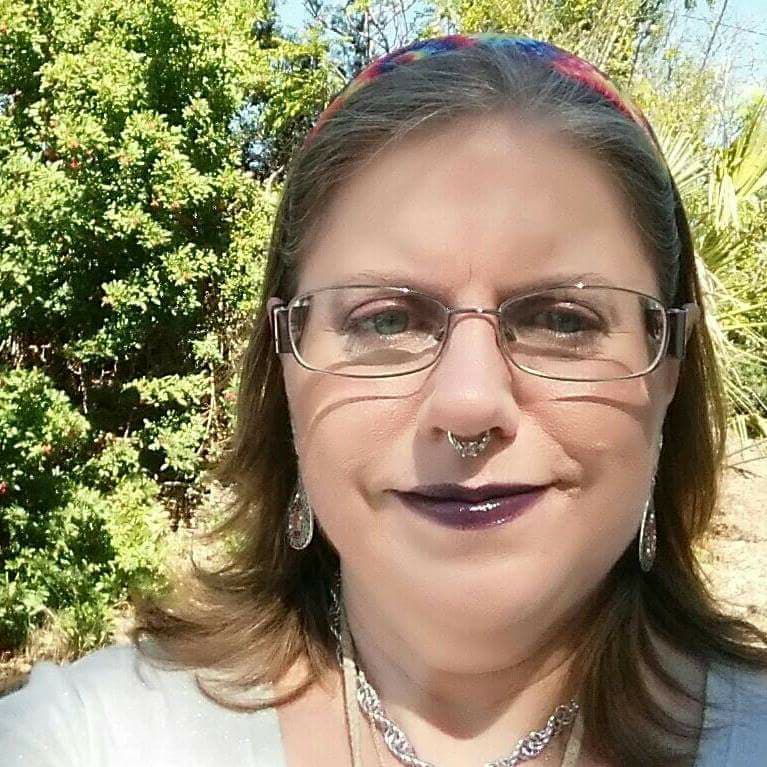 Rachael Zen

Rachael Zen is an ordained minister, Usui Reiki Master/Teacher, and Gardnerian Wiccan High Priestess. She has been practicing Reiki and other forms of Energy healing, and working with chakras since 1998. She currently offers Reiki & Chakra Balancing sessions and teaches classes in Brandon, Florida.

Chakra Guided Meditation
Rachael will guide you through a meditation to clear & balance your chakras. She will also be using her chakra set of Tibetan singing bowls to facilitate the process. Knowledge of the chakras is not necessary to benefit from this meditation.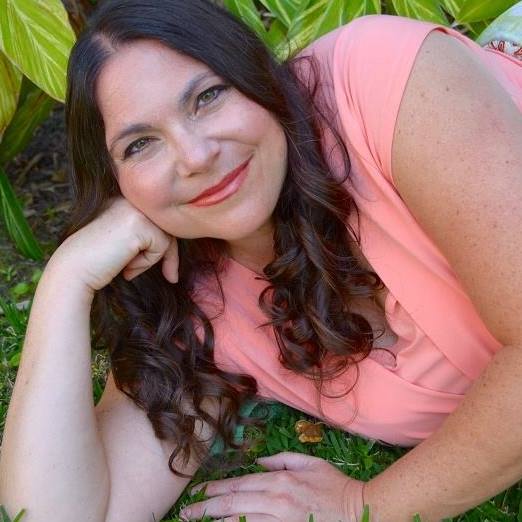 Niki Kissell
Rev. Niki Kissell is a sacred sexuality educator, minister, Reiki Master, healer, Access Bars Practitioner, Oneness Blessing giver, and meditation leader for guided imagery. She is the owner and Chief Guide at Circle of Light Unlimited, a healing and community center in Bradenton.

Let's Talk About Sex: Including Sexual Healing as Part of a Holistic Healing Practice
I am here to tell you that if sexual healing is not included within holistic healing, it is not actually a holistic practice. There are so many people who don't acknowledge how important sexual healing is, or don't know how to start incorporating sexual healing into their overall healing practice. During this workshop we will play a card game designed to help us think about and talk about sexuality as it related to all seven major chakras.
Admission Info: Please Pre-Register Here
Questions?
Help and answers to questions are always available.
Email to; info@healingtoday.com or call 813-748-0761.
Reasons to Pre-Register
1. It cost less than at the gate.
2. Pre-registered will receive priority in activities that may have space limitations such as the sweat lodge.
3. It makes it easier for the volunteers to prepare for the event.
4. It makes it easier for the volunteers working the registration booth at the event.
5. It provides the funds necessary for event preparation.
Web pages below offer more info on All World Acres and Healing Today
Frequently Asked Questions

Site Policy
The Holistic Health Faire in the Tampa Bay area, Florida. Workshops, classes, seminars at this wonderful retreat sanctuary in Central Florida. The event will include training and practice of many different alternative, complementary, natural healthcare activities. Natural Health modalities and practices will include Reiki, Tai Chi, Yoga, Theta Healing, Native Stones, Massage therapy, Energy Healing, Intentional healing, Herbs, Qi Gong, Crystals, Singing Bowls, Meditation, Aromatherapy.