Reiki Class Schedule
Tampa Bay area, Florida: April 4-5, 2020: For Info Click Here
Seattle, Washington: April 4-5, 2020: For Info Click Here
Ft. Lauderdale - Miami, Florida: April 11-12, 2020: For Info Click Here
Charlotte, North Carolina: April 18-19, 2020: For Info Click Here
Savannah, Georgia: May 2-3, 2020: For Info Click Here
Orlando, Florida: May 2-3, 2020: For Info Click Here
Dallas, Texas: May 16-17, 2020: For Info Click Here
Atlanta, Georgia: May 23-24, 2020: For Info Click Here
New Orleans, Louisiana: May 23-24, 2020: For Info Click Here
St. Louis, Missouri: May 30-31, 2020: For Info Click Here
Chicago, Illinois: June 6-7, 2020: For Info Click Here
Colorado Springs, Colorado: June 13-14, 2020: For Info Click Here
Denver, Colorado, June 20-21, 2020: For Info Click Here
San Antonio, Texas: June 24-25, 2020: For Info Click Here
Houston, Texas: June 27-28, 2020: For Info Click Here
Clases de Reiki en Espanol haz clic aqui
Reiki Classes in Denver area
Healing Today offers training workshops and certification for Reiki practitioners and teachers. Since 1999 Healing Today Reiki Masters have attuned thousands Reiki students across the USA. Our group and private classes have been attended by healthcare workers (Physicians, Nurse Practitioners, RNs, LPNs, Physical Therapists, Dietitians, Massage Therapists), clergy, office workers, tradesmen, and others from all walks of life.
Reiki is traditionally taught at three levels. The first class, known as Reiki level 1, teaches the student the basics of energy healing for self and others. Despite all that is accomplished with Reiki, it is a natural process, therefore easy to learn. No prior experience in health care or natural

healing is required. The workshops are fun, very casual and beneficial to people of all ages and backgrounds. The Reiki level 2 class teaches the student techniques of distance healing. Also at this level the student is taught the Reiki symbols. The Reiki level 3 class is the Master/teacher level. At this level the student is taught the attunement process and the basics for teaching Reiki to others. The level 3 attunement is a wonderful experience and is highly recommended even if the student has no desire to ever actually teach Reiki to others.
For more info please email to; info@healingtoday.com or call 813-748-0761. To learn more about Reiki please visit; Healing Today Reiki or Reiki FAQ.
photos and comments from students
Reiki Classes in Denver area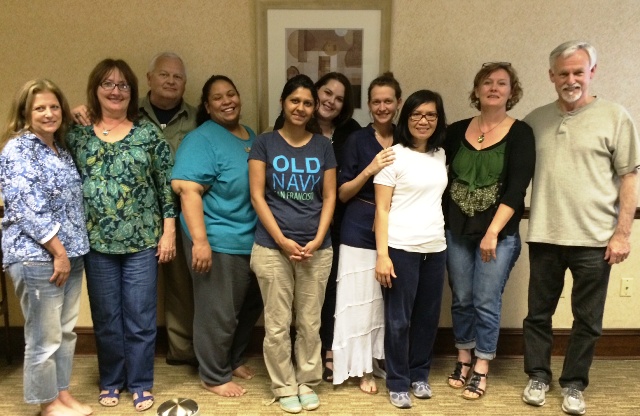 Level 1 on June 20, 2020
A group workshop for Traditional Usui Reiki level 1 will be held on June 20, just off of I-25 at Arapaho Rd exit, Centennial, CO 80112. The class is limited in size and must be pre-registered. Directions and class info will be sent with registration confirmation.
The total cost for level 1 is only $85.00 and includes attunement, handout, and certification.
The class will be taught by Karen Berner, Reiki Master. The classes are always fun, informative, and include lots of hands-on experience.
This is an all inclusive 1 day class. At the end of the class you will leave with your certificate. The class will be from 10am-3pm. Please use add-to-cart button below to register with credit card or PayPal account.
Reiki 1 class in Denver area: $85.00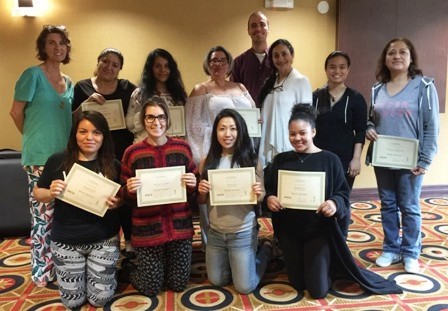 Level 2 on June 20, 2020