New Universal Church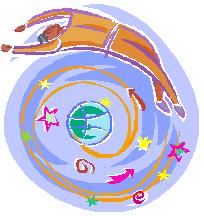 We Are One
We, at the New Universal Church believe that we are all seeking and discovering our own personal truth in our own unique way.

We value all the viewpoints of our ministers and congregation, however varied and controversial they might be.

We believe in religious freedom, as long as it does not infringe on the rights of others and is within the law.

We welcome any who seek truth, wisdom, and joyful acceptance.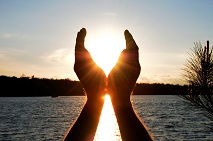 For info on how you may become an ordained minister of the New Universal Church please visit website;
<![if !vml]>
<![endif]>
Ch-ch-ch-ch-changes
The Law of Conservation of Energy states that energy can never be created or destroyed only changed from one form to another.

All matter and energy are regarded as equivalent. Therefore all matter cannot be destroyed only transitioned to another form.

All energy is in constant motion, therefore constantly changing. Change is the law of nature. This law of change was wonderfully described by William W. Atkinson in 1911 in the The Mastery of Being. He wrote:

"All nature and all the universe is in a constant state of flux. Everything changing its shape, form or activities from the moment of its creation. Everything is in constant motion from the atoms to suns, from universe to electrons. Nothing remains the same for two consecutive moments . . . nothing stands still."

This endless eternal transformation of energy is happening all around and within you. Mentally and physically you are constantly changing. You are, in fact, a creative process.

This constant change provides endless potential for beneficial change. Each and every moment is an infinite possibility that you may evolve into the finite realities of your desires.

This creative process of change is ordered by our intention. Intention brings change. Imagination brings change. Thoughts become actions.

Reiki is a good example of the many different intentional healing modalities. The effectiveness of Reiki and other similar practices depend upon the intention of the practitioner.

Maintain a focus and intention of wellness, of wholeness, of healing, and change occurs.

Reiki: simple is good
"If you can't explain it simply, you don't understand it well enough." - Albert Einstein
Reiki is a natural healing modality that relies on the healing intention of the practitioner for its effectiveness. It is a simple process that can be of great benefit to the individual's overall health and wellness.
It does not require a lot of knowledge or practice to become adept at the process. In fact, it is an instinctual part of our being.
What's the first reaction to stubbing a toe, bumping the head, or banging an elbow? We grab the inflicted area, hold it, and focus healing to the spot. Often the comment "I'll be alright in a minute" becomes part of the healing intention.
What do we do when a child gets hurt? We place our hands on the hurt and ensure the child that "we are going to make it better".
Other animals respond in a similar fashion. They bring a focus and intention of healing to the damaged area.
Reiki simply helps to facilitate what our system is doing naturally. It is beautifully simple yet amazingly effective.
Something that is simple to do, sadly, is also simple not to do. To achieve these benefits we need to actually practice as much as possible. There is no need to wait for an injury or illness. Self healing with Reiki should be an important part of our daily routine.
Do not let the simplicity of Reiki scare you away. Unfortunately our cultural experience has taught us many mistaken ideas. It is often suggested that something that is simple is somehow of lesser value. That is not the case with natural law. Most of the superb processes of nature are perpetual, automatic, and requiring little effort.
We are completely connected to this natural order. Using Reiki to aid our personal healing and helping others with their healing is simply a wonderful benefit of our creative self.
-Richard Fiallo
Reiki Workshops
Reiki classes are offered on a regular basis in many different cities. Please check website for current schedule.
Atlanta; http://healingtoday.com/classes.ga.htm

Tampa Bay area; http://healingtoday.com/classes.htm

Colorado Springs; http://healingtoday.com/classes.nww.htm
Orlando; http://healingtoday.com/classes.ol.htm
Portland, Oregon; http://healingtoday.com/classes.or.htm

Dallas; http://healingtoday.com/classes.tx.htm

Healing Today Home Page

Mailing address;
Healing Today
PO Box 4825
Plant City, FL 33563

Phone;
813-748-0761

Email
info@healingtoday.com


Healing Today offers Reiki Home Study Courses
We are happy to offer home study course for all levels of Reiki including Reiki Master. These affordable courses include manual, a distant attunement and certification. Please visit website to learn more;
Reiki Home Study
Clases de Reiki en Espanol
http://reikienespanol.com/