Men's Medicine Shield Weekend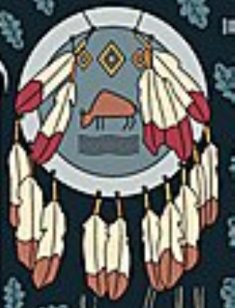 Come join your brothers as we get to know one another in the way of the Native Warrior. Spending time together, sharing meals, doing a Sweat Lodge, and just talking will allow us to gain knowledge of each other and ourselves.
We will also create individual medicine shields. Your medicine shield is the representation of you. It is to be placed at the entrance of your Lodge, so that all who enter will know who they can expect to encounter.
Bring items you think would belong on a Shield, (stones, feathers, beads, shells, or anything else) to add to the mix of craft items for building Shields. You will also need your camping gear, food and drink, (we will have a pot luck meal following the Sweat Lodge on Saturday Night) and anything else you think you may need.
The Men's Medicine Shield Weekend will be on Friday, March 13 through Sunday, March 15 at All World Acres in the Tampa Bay area. The gathering will be facilitated by Grey Ghosthawk; tajredhawk@aol.com
The full event admission cost is only $30. This includes all activities and camping for the entire weekend. Admission will be $35 at the gate. Please register early which will greatly help the facilitation of the gathering.
There will be a potluck feast after the Lodge on Saturday night so please bring a food item to share.
Please note that this is a weekend experience. Please make plans to attend the entire gathering.

General Info
Gates open at 3pm on Friday. All World Acres has hosted more than 100 different events over the past thirteen years. AWA features an air conditioned community center, a cafe, a covered stage, 3 different ritual/fire circle areas, and a bath house with hot showers and flush toilets. AWA is a not for profit sanctuary and campground that is supported by the community it serves. All of the work done to prepare and facilitate this event is done by volunteers.
Site Location
All World Acres is located at 4715 Bruton Rd. Plant City, Florida 33565. This is a private sanctuary and visitation is only allowed during scheduled events. No drop-bys. Visit Online Newsletter for directions. It is each visitor's responsibility to be aware of site policy at All World Acres before arrival. This is sent as part of the confirmation email for those who pre-register. If you are planning to pay at gate then please visit FAQ to learn about site policy.

Online Registration
The Full Event
The Retreat will begin on Friday at 3pm and run through Sunday at 3pm. The Full Event admission includes all workshops and activities and also includes camping for the entire Retreat.
Please register below with PayPal or with credit card

Full Event (all activities for all 3 days) per person; $30
If you prefer you may register By Mail: Please send payment to All World Enterprises: PO Box 4825 Plant City, FL 33563. Be sure to include an email address. We do not send confirmation by postal mail.
Questions about All World Acres or registration for this event? Please call 813-748-0761 or email to: info@healingtoday.com
Healing Today Home Page Online Newsletter
A men's gathering with focus on Native American spirituality. All World Acres is a not for profit sanctuary that is supported by the community it serves.
Healing Today sponsors and hosts healing retreats, festivals, seminars, workshops, for all natural healing modalities, complementary and alternative health, and holistic health. Healthcare education is important to Healing Today and we hope to motivate individuals to appreciate the wonderful natural healing abilities we all share. We also present metaphysical , new age and earth based festivals and gatherings. Classes are routinely held for yoga and tai chi.