New Universal Church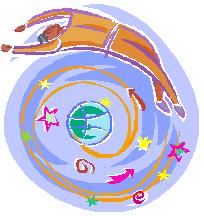 We Are One
We, at the New Universal Church believe that we are all seeking and discovering our own personal truth in our own unique way.

We value all the viewpoints of our ministers and congregation, however varied and controversial they might be.

We believe in religious freedom, as long as it does not infringe on the rights of others and is within the law.

We welcome any who seek truth, wisdom, and joyful acceptance.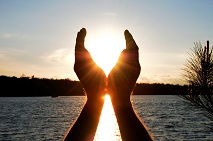 For info on how you may become an ordained minister of the New Universal Church please visit website;
<![if !vml]>
<![endif]>
Distance Healing
Reiki distance healing is quite simply a method to help others with their own personal healing without actually be physically present with them. In physics it is referred to as nonlocality or action at a distance which is the direct interaction of two objects that are separated in space.
Energy is not limited by time or space. Our higher self is fully aware of this lack of limitations. Logic and reason are also not required. We are able to embrace cause and effect simultaneously with the past, present, and future. It makes no difference at this level if the person we are working with is in the other side of the room or the other side of the planet. We are only limited by questions of our own intellect. We need only ignore this cultural conditioning and proceed guided by the intuitive abilities of our true self. With the practice of Reiki one will better understand the higher self and achieve not only better healing skills but a wonderful sense of personal peace and harmony.
When performing distance healing it is often said that one "sends" healing to another. This is actually a misnomer. The person receiving the healing actually draws their own universal life force. As with an in-person healing the Reiki practitioner simply helps provide the intention and focus of healing.
More Essays More Essays page 2
Atlanta; http://healingtoday.com/classes.ga.htm

Tampa Bay area; http://healingtoday.com/classes.htm

Nashville; http://healingtoday.com/classes.tn.htm

Charlotte; http://healingtoday.com/classes.pr.htm
Savannah, GA; http://healingtoday.com/classes.nfl.htm
Erie, PA; http://healingtoday.com/classes.pa.htm
Raleigh, NC; http://healingtoday.com/classes.nw.htm

Healing Today Home Page

Mailing address;
Healing Today
PO Box 4825
Plant City, FL 33563

Phone;
813-748-0761

Email
info@healingtoday.com


Healing Today offers Reiki Home Study Courses
We are happy to offer home study course for all levels of Reiki including Reiki Master. These affordable courses include manual, a distant attunement and certification. Please visit website to learn more;
Reiki Home Study
Clases de Reiki en Espanol
http://reikienespanol.com/