New Universal Church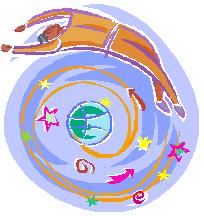 We Are One
We, at the New Universal Church believe that we are all seeking and discovering our own personal truth in our own unique way.

We value all the viewpoints of our ministers and congregation, however varied and controversial they might be.

We believe in religious freedom, as long as it does not infringe on the rights of others and is within the law.

We welcome any who seek truth, wisdom, and joyful acceptance.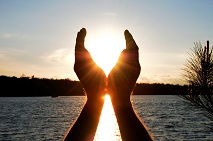 For info on how you may become an ordained minister of the New Universal Church please visit website;
<![if !vml]>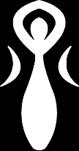 <![endif]>
We are happy to share some of the wonderful comments we have received from our Reiki Home Study Course students.
Thank you so much! I must admit that I was a bit reluctant to take the home study course because I had always heard that it needed to be done in person. But I have been pleasantly surprised. The part that worked best for me was the personal connection that I made with the teacher by phone. Many thanks to Richard for that. I'm quite sure that we talked well over an hour answering my questions. He seemed so concerned about me that it was truly a blessing. It is very clear that his teaching is coming from the heart. I hope that one day we may connect again in person.
Bethanie; Dallas, Texas
I am so proud that I have completed the Reiki level 3 training. This is something that I have wanted to do for many years. Thank you for making it so affordable. I hope to start teaching classes in the Buffalo area very soon.
Windsong; Lancaster, New York
Energy is energy! It does not matter if that energy is close or far away. It is still energy. That has always made a lot of sense to me so the home study was a perfect option. Thanks!
JT; New Orleans, Louisiana
I attended my level 1 class in 2001 and have never been near another teacher to take level 2. I was happy to see that Healing Today was now offering a home study course. It was great to be able to talk on the phone with the teacher. That made all of the difference for me. I am practicing my self healing now every day and am so happy with how I feel.
Angelica Reyes; San Diego, California
Sunday I taught my first Reiki 1 class. There were 4 students in the class. It was an incredible experience passing the attunement to them. I was very confident and the students seemed to enjoy the class. Thank you for all of your help with the certificate templates. Your level 3 DVD is awesome!
David; West Palm Beach, Florida

Healing Today Home Page

Mailing address;
Healing Today
PO Box 4825
Plant City, FL 33563

Phone;
813-748-0761

Email
info@healingtoday.com


Healing Today offers Reiki Home Study Courses
We are happy to offer home study course for all levels of Reiki including Reiki Master. These affordable courses include manual, a distant attunement and certification. Please visit website to learn more;
Reiki Home Study
Reiki Cursos de Estudio en Casa
Para más informacion por favor visite nuestra pagina web: Estudio en Casa