Below are some of the activities from Yulefest 2016. This year's event will be similar and more details will be added as we get closer to event.


Workshops and Activities
For the past sixteen years YuleFest has attracted a wonderful group of people. That is the highlight of the event; sharing with others in a comfortable village atmosphere.
The festival will include a Yule ritual, healing circle, sweat lodge, nightly drum circles, vendors, workshops, camping, entertainment and activities for the entire family.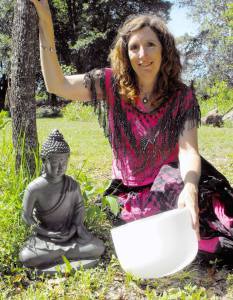 Meditation couch with Dru Ann Welch. Learn how to reconnect to your imagination and visualize your own meditation couch. From there, the sky is the limit!

Guided by spirit with Dru Ann Welch. Truth really is stranger than fiction. Join Dru Ann on a journey into your heart space, meet your Guides on the meditation couch and learn some easy tips and tricks to heal your life.
Singing Bowls Meditation. Come learn the history of crystal singing bowls and about sound healing. Experience the calm of a crystal singing bowl sound bath meditation. Participants may want to bring mat/towel to lie on.
Acupressure with Dr. Geoffrey Sherman. A short workshop on how to deal with every day problems with acupressure.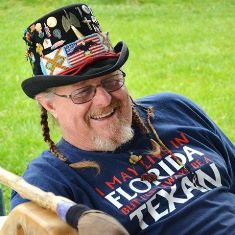 Native American Drumming and Chanting with Ghosthawk. It's Native American drumming and chanting which is different than Middle Eastern or African drumming. We will also cover 12 to 15 different chants and their meaning. Bring your drum.
Stones and Sound with Gosthawk and Dru Ann. Demonstration and practice of a unique holistic approach for healing that combines two methods simultaneously; sound from crystal singing bowls and the shamanic chakra stones.
Yule Ornament Crafting with Donella. Create your Yule ornaments using many different materials.
Community Experience with Donella. Harvesting the energy of community to further our spiritual development.
Vision Board with Ashley. Create your own vision board that represents whatever you want to be, do, or have in your life.
Crystal Grid with Sean James Lamore. Join Sean the Rock Guy for a fun and magical time playing with shiny rocks. We all have different ways of finding peace and harmony in our lives and creating beautiful designs or powerful energy generators with stones is another way to manifest that calm center. We will have Sean's entire collection of gems and minerals to create a collective mandala ! Stop by Peace, Love & Rocks with your creative soul and add to this beautiful creation.
Yule Caroling with Niki. Always a favorite at Yulefest, Niki will lead the community in festive song and spirit.

Story Telling with Niki. She will share children stories about Yule, Christmas and other bedtime like things.
Friday Night Live Music and Open Jam with Ethan and others of the community. Bring your instruments and voices.
Glimpse into the New Year with Rachael Zen. Brief history & introduction into divination via scrying and hands on experience with different scrying stations set up.
The Yo-Yo (and not so light and fluffy) side of Spiritual Transformation with Mary Scheidell. A discussion on the more un-talked about aspects of going through a Spiritual transformation. How everyone's journey is different and for most tends to be a non linear path with ups, downs and at times, pauses in progress. We will also be talking about the "darker" aspects you may be going through while on your growth path.
Crafts Workshop for Kids with Tina. Let's make a Yule present for your parents or to take home for yourself.

Help and answers to questions are always available.
Email to; info@healingtoday.com or call 813-748-0761.
Click on links below to register or to learn more
YuleFest Home Admission Info and Registration Page
Web pages below offer more info on All World Acres and Healing Today
All World Acres Home Page The Online Store
Healing Today Home Page Online Newsletter